How to Get Into College With Bad Grades in High School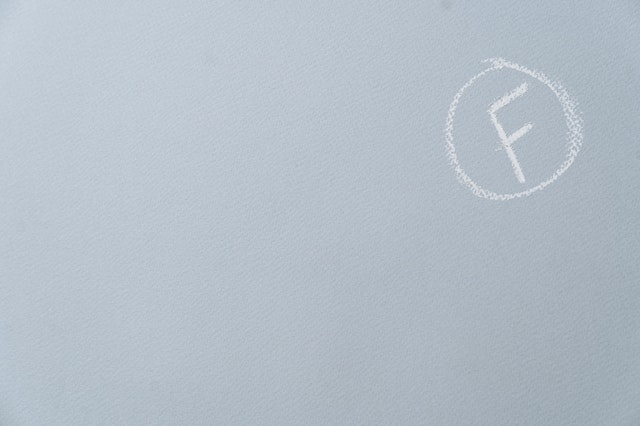 As students, we all strive to get good grades. Sometimes, grades slip for various reasons. It could be a personal issue or even difficulties that you faced with particular subjects. No matter what the cause is, every student struggles with the fear of not being about to get into college without good grades. While it is true that Ivy League colleges or top universities may be a challenge, you still have several options for higher education.
This article will tell you all you need to know about how to get into college with bad grades.
How To Get Into College With a Low GPA?
For students who are wondering how to get accepted into college with bad grades, the good news is that there are ways. Here are five tips that will help you increase your chances of getting a college admission.
Use Your Personal Statement: Most college applications require students to submit a personal statement or a statement of purpose. This gives the reviewer an opportunity to get to know the applicant better. If you have a genuine reason for low grades including an illness, family trouble or even a change in faculty half way through high school, be honest about it in your statement of purpose. Reviewers and admission officials recognize that the GPA is not the only proof of a student's ability
Wait To Improve Your GPA: If you are concerned about getting into college with bad grades, you can even wait until the next admission season so that you have time to improve your GPA. Most colleges in the United States have three admission cycles including Summer, Spring, and Fall admissions. The time in between these admission cycles will give you enough time to focus on your subjects, study harder and improve your GPA so that you can apply to the college of your choice.
Perform Well in Standardized Tests: While a good SAT or ACT score cannot make up for your low GPA, they show great potential in you as a student. If you can add a good personal statement, recommendations from teachers, and better-standardized test scores in your application, it convinces the reviewer of your capabilities as a student. In most top universities today, a holistic review approach is taken. This means that your acceptance into a college depends on various factors including the GPA, test scores, recommendations, extracurricular activities, the curriculum of your high school, and the class rank.
Try Alternate Admission Options: Most top colleges offer alternative admission programs to students who may have a GPA that is lower than the expected cut off. Of course, there are some conditions that one must fulfill in order to get admission using these programs. For instance, you will need to enroll for added academic support in the first year of your college or more, based on the curriculum. Programs like The Wayne State University's Academic Pathways to Excellence are the best way of getting into college with bad grades. These programs are designed to help you make a transition from high school to college, giving you all the support that you need to work on your skills.
Begin With Community College: Although this is different from the traditional four-year college program, community college is a great starting point if you do not have the academic background that colleges demand. For those thinking of getting into a good college with average grades, community college offers the perfect pathway. You can attend the summer courses at community college, complete 12 hours of college-level credit, improve your GPA, and then apply to a regular four-year course as a transfer student. This time spent at community college also prepares you for the challenges of coursework at the university level.
How To Get Into College With Bad Grades In High School With Your Teacher's Help
Your teacher can be of significant help when getting into college with bad grades. Recommendation letters from your teachers and counselors can go a long way when it comes to improving your chances of getting admitted into a college. This can be a note about how you have improved over the years and proved to be a good student. It can also talk about the genuine reasons behind a low GPA. This recommendation letter is proof of the fact that you are a great student who can cope with university-level coursework.
What Grades Do You Need To Get Into College?
The lowest acceptable GPA varies according to the college that you choose to apply to. The course that you want to enroll for also determines the minimum GPA that you need in order to get admission. On average, the lowest acceptable GPA is 2.0. However, this score is much higher for an Ivy League college and for four-year university programs. For a community college, the GPA may be lower in comparison. You can find online GPA calculators to get the lowest GPA necessary to get into the college of your choice.
In certain colleges, as mentioned above, there are special admission programs for students with low GPA but a promising academic history.
Getting Into College With Bad Grades By Improving Your GPA
How to get accepted into college with bad grades? The answer is simple. Improve your grades before you apply. If you are aiming for a particular college and course, especially, this is one of the best ways to make sure that you get exactly what you want. Here are some tips on improving your GPA:
Get started early: When you realize that your grades are slipping, make quick amends to boost your GPA. If you do not fix your GPA by your junior year, you may not be able to fix it at all.
Take easier classes: Choose subjects that you feel confident with so that you can score better and improve your GPA
Submit assignments on time: Turning in your homework may earn you extra points, based on the scoring system in your high school. Nevertheless, doing homework is a great way to revise your lessons and score better marks on tests.
Add more electives: Adding classes is a great way to boost your GPA. If you have any fee periods in your timetable, you may want to choose an interesting elective that can help raise your GPA quickly. These electives also make your college resume look more impressive.
Retake classes: Most high schools allow students to retake their senior year classes so that they have a shot at improving their scores and applying to better colleges. You can study harder and improve the outcome of the tests by retaking these classes. You will also find that the repetition of the lesson makes it easier for you to understand and score higher marks.
If you are already in senior year, you are probably sending out your applications already. In that case, work hard on your standardized courses for a higher chance of getting admitted into a college of your choice.
How Important is GPA in College Admissions?
So, how much do grades matter to get into college? Although colleges take into account your extracurriculars and additional parameters, grades do play a significant role. They are a measure of your academic achievements. They showcase your intellectual ability and also reveal how much effort you have put into your education. For any university, the goal is to ensure that students thrive. Therefore, they are on the lookout for students who demonstrate the ability to cope with their coursework and are also willing to work towards achieving a successful academic career.  
Can I Still Get Into College With a Low GPA
As mentioned above, there are ways of getting into college with bad grades. However, you must be prepared to look for alternatives to colleges that you most prefer. It is best that you begin to work on your grades early in your high school so that you not only get into premier institutions but also enjoy benefits like scholarships that can make a huge difference to your career as a student.
For any professional writing assistance to improve your grades, get in touch with us now for easy, budget-friendly solutions.
Frequently Asked Questions
Can I still get into college with a low GPA?
Yes, you can still get into college with a low GPA by showcasing your other strengths, such as standardized test scores, extracurricular activities, volunteer work, and strong personal essays.
Should I explain my low GPA in my college application?
Yes, explaining your low GPA in your college application is important. However, rather than making excuses for your past performance, focus on what you learned from the experience and how you've grown since then.