Writing the Best Thesis Acknowledgement in Record Time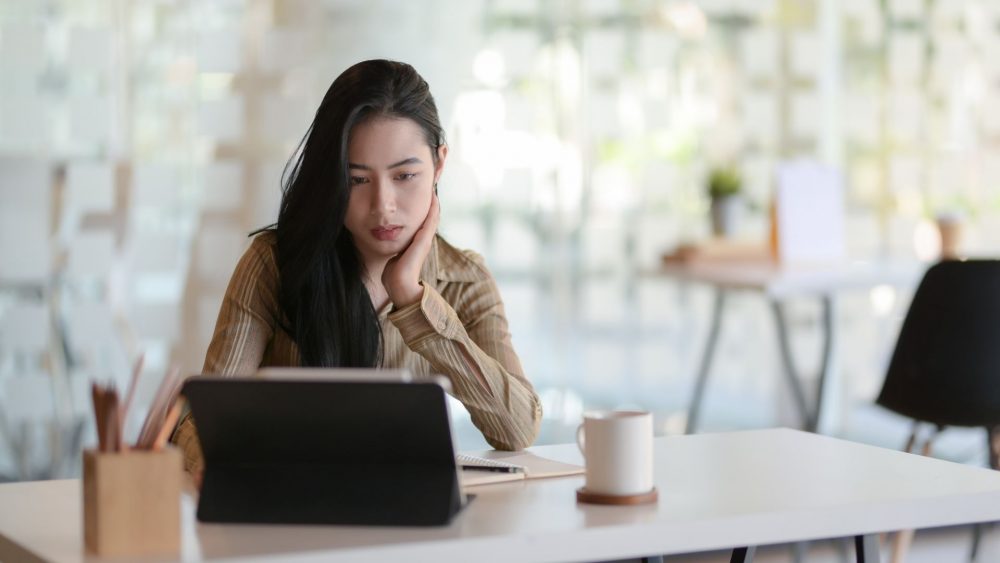 If you are working on your master's or PhD thesis, you've probably heard about thesis acknowledgements. Of course, most students don't know what these are. Is an acknowledgement required? Do you get penalized if you don't write one? But perhaps the most important question on every student's mind is "how to write acknowledgement for thesis?"
No matter how many questions you may have, we can assure you that you are on the right page. Don't know how to write acknowledgements for thesis? In this blog post, we will be answering all your questions. We will not only show you how to write an excellent acknowledgements section, but also give you an example right here. Read on!

What Are Thesis Acknowledgements?
Let's start with the beginning. What is the acknowledgement section of thesis? Basically, this is a section of your paper where you thank everyone who has contributed or who has supported you during studies. You are free to mention any person or institution, of course. This includes professors, your family, the school, and so on. In most cases, writing an acknowledgement is not mandatory. In fact, many students consider it to be a waste of their time. However, we can assure you that it is not. Even though a beautiful thesis acknowledgement will not get you points, it will show the committee that you've taken the time to give credit where credit is due. It shows that you've taken a bit of your time to thank the people who made a difference.
Want to Learn How to Write Acknowledgement for Thesis?
So, you've decided you want to write an acknowledgements section, but don't know where to start. We will show you an acknowledgement sample for thesis in the next section, of course. However, you should learn how to write one yourself quickly. It's not that difficult, we can assure you of it. Here is the basic process of writing an acknowledgement for thesis in 10 minutes or less:
Start by thinking about the most important people or institutions that helped you write your thesis or dissertation. You shouldn't mention everyone you've came in contact with, obviously. Think about the people who really made a difference; the people you wouldn't have been able to write the paper without.
Mention each person or institution in one paragraph. You should end up with around 5-6 paragraphs, which shouldn't take you more than one page. List the full name of the person or institution and then provide a brief explanation as to why you chose to include the person/institution in your acknowledgements section.
Optionally, include a short conclusion at the end of the page. You can use catchy phrases, jokes, and quotes. It is entirely up to you how you craft your acknowledgements section, but make sure it looks good and provides value to the reader. A poorly written section will have a negative impact on the people reading your paper.
A Good Thesis Acknowledgement Sample to Get You Started
We realize you may not know how to write the acknowledgement in thesis. After all, this is probably your first thesis and you are way too busy trying to figure out more important things (like the methodology or literature review sections, for example). Whether you are writing a masters or a PhD thesis, you can quickly write a nice acknowledgements page by following a good example. And because we are all about helping fellow students do the best possible job on their academic papers, we have asked our skilled thesis writers to provide you with a sample. Here is how an acknowledgement section could look like (a short example of acknowledgement in thesis):
"Foremost, I would like to express my gratitude to my thesis advisor, Richard Timms. Professor Richard has been a true inspiration for me. He was always there when I needed help and always managed to inspire me with his immense knowledge and motivation.

I would also like to thank the thesis committee for their helpful feedback, comments, and questions. Professors Jessica Richards, Allen Jones and Nick Peers have proven to me how valuable the right questions can be.

Many thanks go to the chief librarian of the Blackmoore University Campus Library, Amanda Watts, for showing such patience and responsiveness.

I thank my fellow students for all the help they have provided me during the interview phase. Without their help, it would have been very difficult to gather all the important data I needed.

Last, but not least, I would like to thank my parents Amanda Linn and Michael Linn for their support and insight. They have provided me with the support I needed when things were falling apart. They were always there for me right to the end. Thank you!"
That's it. A good acknowledgement thesis starts with the supervisor. This is the acknowledgement page thesis writers can complete in around 5 minutes. We advise you to take 5 minutes of your time to write this section. But remember, do not write an acknowledgement if you have a preface. The information would be repetitive and you could get penalized.
Tips and Tricks
Writing the best acknowledgement for a master thesis is not difficult, but you should keep a few things in mind:
First, we want to make it crystal clear that you should not write the acknowledgements if you already have a preface. We know we've told you this already, but we want to make sure you don't get penalized unnecessarily.
You can mention any person or institution you can think of. This includes technical personnel, the supervisor, family, friends, the President of the United States, and so on.
Use catchy phrases. Some examples include: I am indebted to, I would like to recognize, I must pay my special regards, my deepest gratitude goes to, many thanks for the invaluable assistance, etc.
Make the acknowledgements section professional. You need to make sure it is written in perfect English and does not contain any typos or grammar errors.
Always start with the most important people. In most cases, you will start with the thesis supervisor.
You can use any format you like. You can use a list format or plain prose to thank everyone who has helped and supported you.
Proofread your work. You won't get bonus points for having an acknowledgements section, but you will get penalized for poor English.
We Can Help
With this information, sample, tips and tricks, you should now know how to write acknowledgements for a thesis. However, we realize some students want to make sure their section really shines. We can help you with this, of course. If you want to write the best acknowledgement for thesis, you need our experienced academic writers and professional editors. You will get an awesome page (100% original content, of course) in no time, even in the middle of the night. You don't even have to invest any time into it; we are here for you. Getting a great thesis acknowledgement is easy: send us the list of people and organizations you would like to thank and we'll get it done.
Can you get away without an acknowledgement in thesis?
You are not required to write the PhD thesis acknowledgements if you don't want to. However, we strongly suggest that you do. You may not get points on this section, but it will improve the odds of you getting some bonus points on other sections. After all, the members of the thesis committee are human; they are inherently subjective.
Can you trust a thesis acknowledgement sample you get off the Internet?
It's not a matter of trust. The acknowledgements page can be written in a myriad of ways. There is not set format that you should follow. There are no specific people you need to mention. However, whatever you do, do not copy and paste content from the Internet. It will be considered plagiarism and your thesis might be rejected. Be very careful!
How long does it take to write a PhD thesis acknowledgement?
Not long. In fact, writing acknowledgement thesis should take you no longer than 15 minutes. We are most certain that you know who you need to thank and why. It's just a matter of writing the acknowledgement. There is no research involved and you can write this page in your own words.
Can I use thesis acknowledgement quotes?
The acknowledgements thesis writers can write are varied, and you are allowed to use anything you see fit. You can use quotes, make a good joke, or even use imagery. Your imagination is the limit. However, try to not make this section too long or too wordy.
Can somebody else write the thesis acknowledgement for you?
Yes, of course. If you don't know what to write or how to write it, an expert writer can help you. Remember, our ENL writers have written hundreds of these acknowledgements. You can simply send us a list of people and institutions that have helped you throughout the thesis writing process and expect to have the acknowledgements page back in less than 30 minutes.