Finding the Best Senior Thesis Topics (List Included)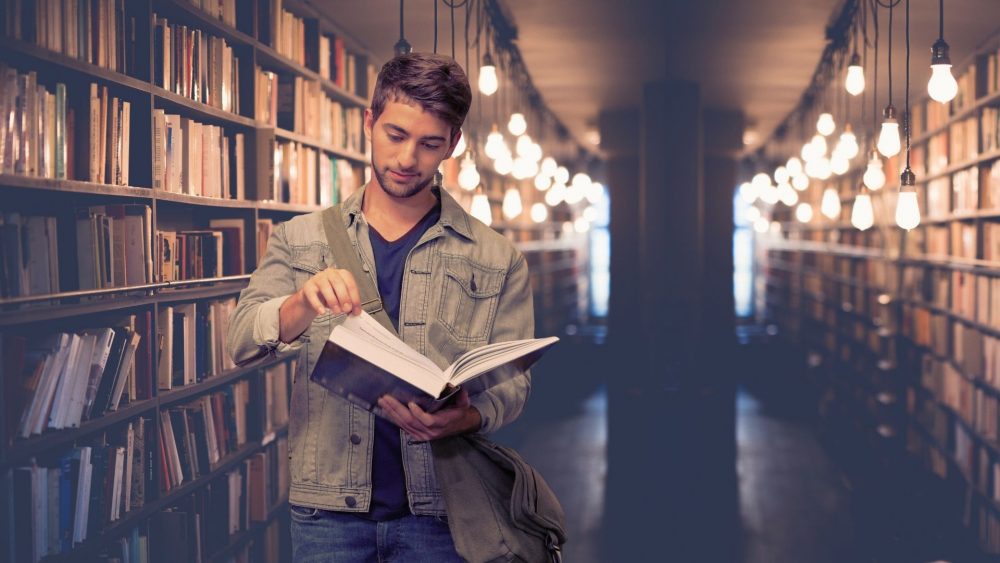 We know the most difficult part of writing a senior thesis is finding a great senior thesis topic. Unfortunately, finding good topics is increasingly difficult. Your classmates are scouring the Internet in search of the best topics. Most often, you end up picking a topic that has already been taken.
This is a waste of your time and won't get you far. The best way to get an original, interesting senior thesis topic is to either create it yourself or use our list of topics. Yes, we really do have a list of interesting senior thesis topic ideas that are also 100% original.
And the best part is that we are periodically updating this list. These topics are perfect for 2023 and you can expect new ones to be added quite frequently. Of course, choosing one of our topics is entirely free. You can even reword the topics as you see fit. Moreover, in case you need some new topics fast or you need the best topic possible, our experts are ready to help.
The Importance of a Good Senior Thesis Topic
Often, students don't really understand just how important good senior thesis topics can be. Yes, they really do matter. And yes, the grade you get on your paper reflects the quality of the topic you choose. Here are some of the reasons why you should dedicate ample time to finding the best and most interesting senior thesis topics (or you could just pick one of ours, for free):
Did you know that professors are bored of seeing the same old topics being used time and time again? Would you read 50 papers on the same topic every semester? Probably not. If you manage to come up with something new and interesting, you will immediately stand out from the crowd.
A great senior thesis topic will surely win you some bonus points. At the very least, your professor will be more than happy to overlook some minor mistakes if he deems your paper to be interesting.
Last, but not least, a good topic is one that you know at least something about. In other words, it will be easier for you to write a paper. Why spend an entire week trying to research something you don't understand when you can spend just one day finding the relevant information about something you know?
If you're struggling to find a compelling senior thesis topic or need assistance in writing your thesis, consider seeking professional help. Our team of experts is ready to assist you and provide top-notch guidance. Contact us today and say, "Write my thesis" and we'll ensure you receive the support you need to excel in your academic journey.
Learn How to Choose a Senior Thesis Topic Quickly
Let's face it: students don't have much free time at their disposal. In other words, you may not have the necessary time to search for a topic for days. In many cases, students also postpone working on their senior thesis until it is too late. If you need to turn in the paper in two or three days, you definitely don't have time to search for the best senior thesis topic. You can either choose a topic from our list or try to come up with one yourself. If you want to learn how to choose a senior thesis topic fast, here are some ideas that should be of great help:
Give your local library or the campus library a try. Go through some journals or relevant works by renowned authors and try to find gaps in knowledge. You will surely find something that requires further research.
Don't have time to visit the library? You can find ideas or even senior thesis research paper topics by searching through online databases. These are just like brick and mortar libraries. You may, however, need to pay for a subscription.
Another interesting way to get some topic ideas is to become active on relevant blogs and forums. Asking for some ideas politely will usually yield some surprising results.
You can get in touch with an academic writing company. By getting in touch with an experienced academic writer, you will surely get some interesting ideas and even an entire list of original topics. Many of these companies, including ours, are not even expensive. Plus, you can get some additional help with writing the paper.
70 Free Senior Thesis Topics for High School and College Students
To speed things up and help as many students as possible, we have put together a list of topics you can choose from right now. The list is updated periodically, so there is a good chance at least some of these topics have not been picked by your colleagues.
High School Senior Thesis Topics
If you are a high school student and you need some of the best topics on the Internet, check out some of our high school senior thesis topics. Pick any one of these ideas and start writing today:
Obesity and how it affects your health.
Should children be vegetarian?
The medical system is turning people into drug addicts.
Social networking in your school.
The impact of human settlements on surrounding forests.
Online sources are phasing out newspapers.
The effects of depression on your immune system.
Latest breakthroughs in cryogenics.
Pick a cultural revolution and discuss it.
Where would we be today without mathematics?
Political Science Senior Thesis Topics
Are you looking for some original political science senior thesis topics? You have arrived at the right place. Here are some of the ideas we think will thrill your professor:
Discuss the Anglo-Saxon traits of the American government system.
Discuss the hierarchy of the communist party in China.
The cause and effect of the Syrian war.
The causes of the great American revolution.
Discuss the Human Rights Act of 1998.
Best ways to eliminate top level corruption.
The most prominent Anarchism figures.
How was the Yemen conflict resolved?
Discuss the ethical guidelines for American Non-Government Organizations
What is Strategic Planning and how does it work?
Graphic Design Senior Thesis Topics
Of course, we have some very interesting graphic design senior thesis topics for students. And remember, we will update this list periodically so you can get original topics any time you want:
Analyze the evolution of graphic design over the last decade.
Differences between approaches by male and female graphic designers.
The use of AI in graphic design.
The role of colors in graphic design.
Can you create a great product with a low budget?
Graphic design strategies that target elderly mobile users.
Is hiring a graphic designer a good decision?
Discuss the three most interesting graphic design projects in your opinion.
Are cave drawings actually the first known graphic designs?
The influences of technology on graphic design.
History Senior Thesis Topics
Would you like to research and write about a history topic? No problem! Take a look at just some of our highly interesting and 100% original history senior thesis topics:
Discuss Roanoke (the lost American colony).
Describe the process of creating a new race.
Discuss WW2 by analyzing the diaries of soldiers.
Discuss gender equality in the USA.
How was the EU formed?
Analyze political leadership in ancient Greece.
Analyze the last 5 years of Vincent Van Gogh.
Surrealism in Art: An in-depth analysis
Top 3 major Soviet mistakes in WW2.
Gertrude Bell and the creation of a nation (Iraq)
Psychology Senior Thesis Topics
If you are a psychology student, you probably need one or more psychology senior thesis topics. Fortunately, our experienced writers have put together a list of such topics just for you:
Homophobia in the American culture.
The effects of AIDS on the family.
Discuss Sexism in the United Kingdom.
Miscarriages caused by cultural influences.
Racism in Western Europe.
Does co-parenting really work?
The science of dreams. (what happens when we dream?)
The effect of school anxiety on college students.
Causes and effects of PTSD.
What causes PTSS in the workplace?
Criminal Justice Senior Thesis Topics
Researching and writing about criminal justice is not easy. You need to be careful about the topics you choose. Here are some criminal justice senior thesis topics that will make writing the essay a lot easier:
Is capital punishment ethical?
The causes of violence among college students.
Top 3 ways to prevent substance abuse.
The much needed reform in Criminal Justice.
Discuss eyewitness gender bias in the US.
Causes of homeless people assaults in Europe.
How does a witness protection program work?
Discuss NATO ethics during armed conflicts.
Discuss sentence disparities across the United States.
The psychological effect of getting imprisoned.
English Literature Senior Thesis Topics
Of course, we also have some very nice English literature senior thesis topics for you. These ideas are perfect for 2023 and will surely win you a nice bonus to the final grade:
Compare and contrast two characters in a book of your choosing.
The effects of World War II on English literature.
Discuss the use of Symbolism in English literature.
The rise of Feminism: an in-depth analysis.
Renaissance: the golden age of English literature.
The effect of the Victorian period on literature.
Compare two different symbols in classical English literature.
Religious books and their effect on shaping society.
Three types of writing form in classical English literature.
Differences between modern and classical literature.
Need Some Great English Major Senior Thesis Topics?
We do realize that the topics we've listed above may not be suitable for some students. Each senior thesis topic is original at the time of writing, but we are certain that each topic will eventually be used. Even though we make efforts to update the list of topics as often as possible, we know some students want to get topics that are guaranteed to be original. If you need a great topic and want to make sure none of your classmates is writing a paper on it, you can simply contact our experienced academic writers.
We will quickly send you a list of original and highly interesting senior thesis topics. In addition, you can get help with writing the essay, with editing and proofreading, and even with finding great resources and references. Our team is here to help you at any time of day or night. What are you waiting for?
Frequently Asked Questions
Where to start when writing my thesis?
Begin by defining your research question, outlining the structure of your thesis, and identifying key sources. Then, create a plan and schedule, break the project into manageable tasks, and stay organized throughout the writing process.
How to find senior thesis research paper topics?
Consider your interests, browse academic journals and publications, and consult with professors and peers. Brainstorm ideas and narrow your focus, considering the feasibility of your chosen topic and the availability of resources.