How to Write a Thesis Introduction That Grabs Attention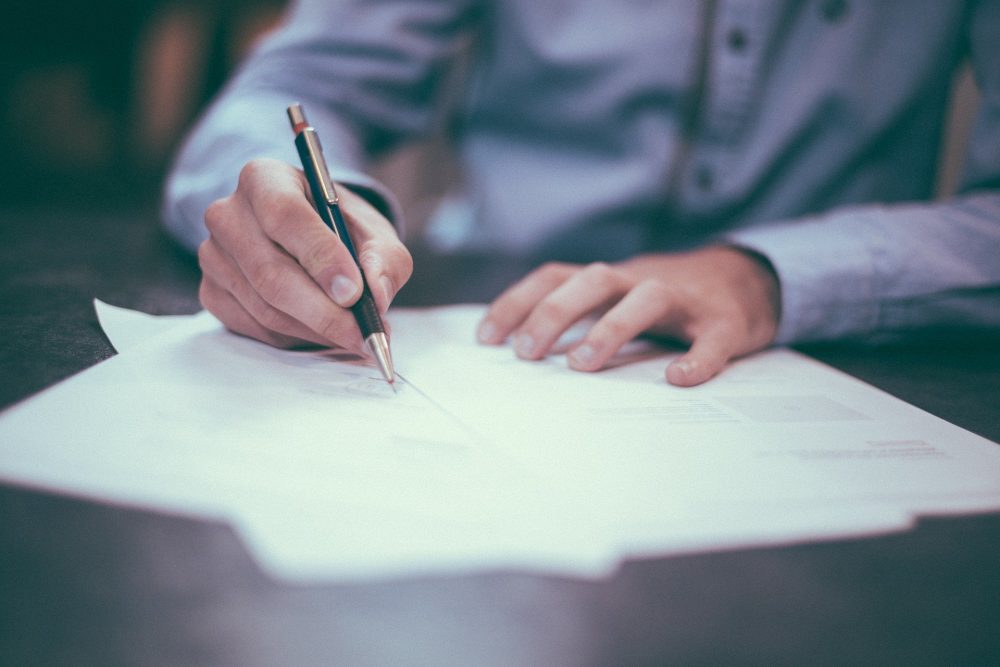 Writing a thesis introduction can prove to be the trickiest part for the majority of people. It is the opening statement to a very important document, and this pressure alone proves to be very intimidating. Before writing the thesis introduction, it is advisable that the student should already be done with all of the corresponding research work.
What is the thesis introduction?
A good thesis introduction will make sure that after reading it, its audience will have a clear idea about the purpose of the thesis paper.
The most common point at which people get stuck while writing a thesis statement is when they have to decide what should be included in the introduction and how will they manage to grab the reader's attention from the thesis introduction.
If you are also stuck in a similar situation like this, then fear not because you are not alone. This guide will be your savior, as it will give you some help regarding how to start.
How to start a thesis introduction?
One of the best ways to begin writing a thesis introduction is to get all of your resources, align them in your head, and just write! You might want to start with a placeholder. This way, you will always have the freedom to edit and make changes in your placeholder thesis introduction until it reaches the level of your satisfaction.
Having a concise thesis introductory paragraph can prove to be really helpful in the long run as it will set up a direction and flow to your thesis in contrast to waiting till the end to write the introduction as the latter might cause syncing issues in your paper and introduction that can leave a bad impression on the readers.
A good thesis introduction should:
Grab the attention of the readers from the very start.
Provide an even flow to the entire thesis paper.
There is no single formula that can be applied to achieve this. However, there are multiple tips and advice that can be taken into consideration to help you in writing a good thesis statement. If you want to learn about them, then keep on reading!
Identify your audience
One of the smartest things a person can do while writing a very good thesis introduction is to keep in mind who will read the thesis. You must keep your audience in mind – be it your university professor or general readers who would be interested in your topic.
It would help if you considered factors such as their specialized fields, whether they would understand the language of your thesis introduction, and how to make it interesting for them. This will not only give you a clearer picture and set boundaries about what to include in your thesis introduction and what to exclude but will also make it easier to understand and hence prove to be more enjoyable for your audience.
Attract your readers and get them hooked
In this part, we will discuss the significance of the very first line in your thesis introduction. For a moment, close your eyes and look back to the time when you started doing your own research for your thesis. How many research papers and articles did you reject just by reading their first line because they couldn't grab your attention?
Here are a few popular ways of writing a catchy thesis introduction:
Write an interesting first line for a thesis introduction.
Starting with a question or some quotation.
Start with a good first line is by using an open-ended and broad statement that transitions itself slowly into a discussion.
Deeply consider the interests of the people who you are trying to attract with your paper.
Do not stick with proven methods only as every other person is using them. You need to be more innovative and make sure that your paper stands out. Keep in mind that the broader your introduction is, the wider the audience that it is going to cater to.
Think about what would make them leave everything they are doing and get hooked on what you have to say. Do some research on your audience and make a list of their interests, are there any events they could possibly be invested in, any controversial statement they would want to know more about, etc. Include these interests and keep a broad opening statement, and then smartly narrow it down.
Include appropriate background knowledge
One crucial factor in writing a very good thesis statement is to always include some background knowledge. The background information should be enough so that the reader can easily get a clear picture after reading the thesis introduction about all the thesis statements and arguments that have been or are going to be discussed.
The size and amount of the background information will vary with the topic. However, generally speaking, the amount of background knowledge should be such that it is balanced in a way that is descriptive enough. You should not invest too much time as the body of the thesis is going to explain it. Also, it shouldn't be so detailed that it comes off as boring or uninteresting.
Let your audience know what your paper is about
To enlighten your audience, make sure that you include in your thesis introduction, the basic purpose of your research. Here are some points that will come in handy to make your intended audience aware of your topic:
Consider including the motivation behind your paper in the very first line.
Briefly describe the topic of your research so that all of your audience knows what they are reading about.
You might want to talk about the scope of your selected topic in your research to make it more interesting for the audience.
Discuss the scientific implications of your selected topic in your research.
Include scientifically proven facts and related research articles.
Give an explanation for the practical implication of your research.
No one wants to learn about something if they don't know how they can benefit from it in their practical life, so make sure you bridge that gap in your thesis introduction as well.
Preview key points
It leaves a good impression on the reader if a thesis introduction briefly mentions all of the key points that are going to be included in the main thesis article. This will not only keep the reader interested but will also give your thesis introduction a sense of completion.
After reading the introduction, your reader should have a clear understanding of all the ways in which your thesis will proceed. You can write a good thesis introduction by previewing all the key points from your main text.
Just give a hint in the introduction and saving the details for the main thesis paper. You should progress into the statement of your thesis by crisply mentioning a bunch of your primary details.
How long should a thesis introduction be?
A simple and easy answer to this question is how long you want it to be. However, it is not exactly the best answer. Yet, it is not incorrect as the length is highly universal. Each thesis is unique in its own way. Basically, the length of the thesis introduction is about 10% of the whole thesis. Also, there are several factors that should be taken into consideration before deciding on a certain length. These factors may include the extent of research conducted, the discipline of research (academic or scientific), the topic, issues, and demands of the department.
One way of determining how long your thesis statement should be is by taking into consideration the guidelines provided by your professor, university, or department for that thesis. Look at all the instructions carefully and then write accordingly.
Usually, there is a word limit given by the authorities for the overall paper. You can estimate the length of your introduction from it, or you can simply discuss it with your supervisor. He/she will be able to give you more customized and professional advice. You can also look into similar thesis papers online or in the library and take help from them while making estimations.
Generally speaking, the more detailed the research is, the lengthier the thesis introduction will be. In a well-structured thesis of the postgraduate level in which the thesis introduction is followed by chapters (like methodology, analytics, discussions, conclusions, and results), an introduction represents around 10 percent of the length of the entire paper is deemed acceptable.
However, some professors might prefer a shorter length for a thesis introduction example 5 percent or 7 percent of the total length of the thesis paper. Similarly, in other cases where thesis introductions consist of a highly informative background and the research is very extensive, the length for the thesis introduction can increase to 12 percent or 15 percent of the total length of the paper.
Frequently Asked Questions – FAQ
How long should a thesis introduction be?
A dissertation introduction does not have an exact length. The approximate length is 10% of the length of the thesis. Due to each thesis's uniqueness, the length will depend on the discipline of research, scope, and department demands.
What to write in the introduction of a thesis?
The introduction of a thesis should have background information about the topic, context, and thesis statement. All these should be written to attract the interest of the reader.
How to make a good thesis introduction?
Writing a dissertation introduction that will make an impact includes stating the motivation behind your paper. It would be best to describe your topic's scope to make it more interesting to the reader. Adding the scientific implications will also spice up your paper.
How to start a thesis introduction?
Begin with an interesting first line that acts as bait. You can try using a question or quotation that will act as an icebreaker. Use open-ended and broad statements that transition themself slowly into a discussion.