Tips To Write An Impressive Dissertation Conclusion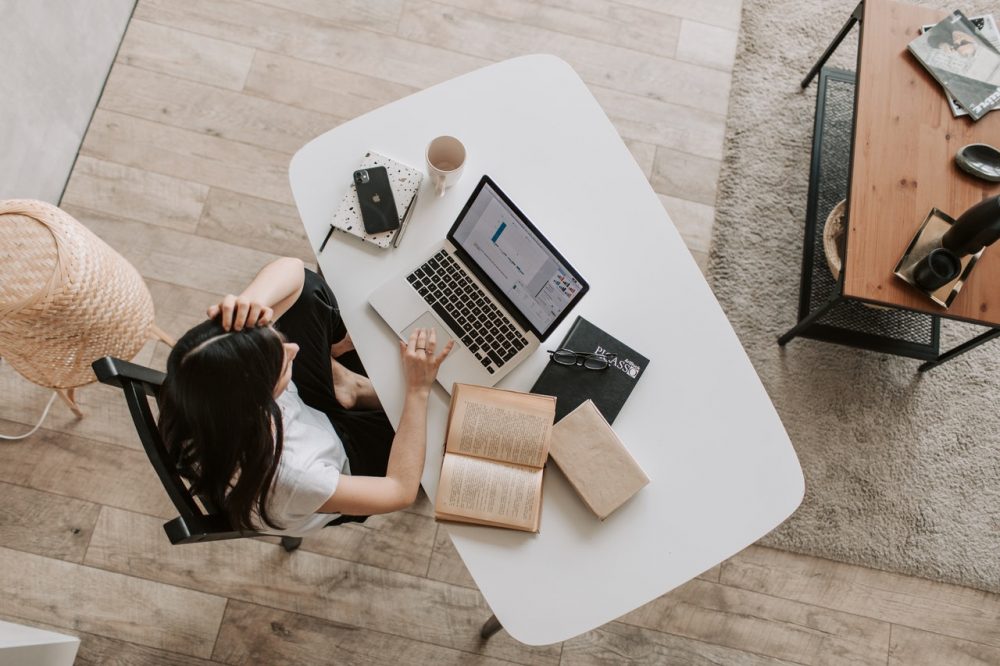 Just like the rest of your dissertation, the conclusion is a very significant part of your thesis. It sums up your work in the end and draws out your conclusions. Therefore it needs to be very engaging as well as concise. The main objective of writing a dissertation conclusion is to clearly state an answer to your research question and reflect upon it by summarising the work.
Your conclusion also has recommendations for any future work on the topic you covered, besides showcasing the knowledge you contributed through the thesis.
Hence, it vital to understand the purpose served by the conclusion and write it with clarity so that the reader is left with an adequate understanding of your argument, discovery, and progress on the whole.
Here are some great suggestions on how to create an impressive conclusion for a dissertation and ways to structure it properly to get good grades. Take a look.

What is a Dissertation Conclusion all About?
The conclusion chapter is similar to the discussion chapter in many areas. Some people even prefer to combine these two sections as a single section- this is common in journal articles and other shorter papers. However, for a dissertation or thesis, the conclusion chapter is usually the final chapter, and it stands alone.
This chapter concisely summarizes your work and presents to your readers the final verdict or assertion after thorough deliberations in the discussion chapter.
It is worthy to note that your conclusion should not introduce any new information, argument, or interpretation to the readers. It is called conclusion because that's exactly what you are doing- giving a conclusion of what the entire thesis or dissertation centers around.
In addition, the conclusion chapter follows the discussion chapter because the conclusion is made based on what has already been discussed.
The conclusion chapter is also reflective. It gives a broad overview of the entire findings from the research work.
Also, you should skillfully answer your research questions in the conclusion chapter. Without doing this, you haven't written a complete conclusion. When skimming through a thesis or dissertation, some readers skip sections and rush to the conclusion chapter.
This is because they are curious, and they want to know what questions were answered and what progress was made.
Your conclusion chapter is also the best place to reveal new questions that popped up during your research work. Such questions can even serve as titles for future theses. Also, the limitations of your research can be skillfully presented in the conclusion.
Writing your conclusion well is vital. Though it is the final chapter, it could also be the final verdict on your level of performance as a researcher. Your dissertation or thesis isn't complete without a good conclusion chapter.  In the following sections of this blog post, we will show you how to write a thesis or dissertation conclusion, including the steps involved.
How to Write a Dissertation Conclusion
Students who are unsure about how to write a conclusion for a dissertation often get confused between a conclusion and a discussion, because both contain similar elements. It is not uncommon for many professors to ask students to club the two sections. But for the sake of better understanding, you should know that the conclusion is the summary of the most important research insights and is not as detailed as the discussion, especially the final chapter. Your conclusion is more like a broad statement about what you have done and must never introduce new arguments, data or interpretations.
Keeping this in mind here are the elements to include while writing the dissertation conclusion:
A short summary – This portion must include some paragraphs which highlight your key findings which in turn must relate back to your initial expectations.
Conclusions from the research – This part is a vital must-have.
Importance of your research – Here you must highlight your research's importance from the perspective of both practitioners and researchers.
Recommendations – provide recommendations for future research on the subject based on your findings
Final note – this is the paragraph that rounds off your dissertation.
Once you know what to include in a dissertation conclusion putting it all together becomes a much easier task.
How Long Should a Dissertation Conclusion Be?
Usually, it is recommended that your conclusion should be 5-7% of the total word count of the main thesis. This may be around five to six pages although the recommendations rake up more pages than the rest of the information.
We find many students asking our experts or their seniors about how long should a dissertation conclusion be. With so many elements to cover, it is normal for students to get confused about the ideal dissertation conclusion length.
However, this is not a rule and the length of the conclusion rather depends upon the subject at hand. Many empirical science studies are shorter, with short conclusions while humanities-based subjects have dissertations with longer conclusions.
Steps to Writing a Dissertation Conclusion
If you are confused about how to write a dissertation conclusion, this step-by-step approach is sure to help you. Also given are some good examples for easy understanding:
Step 1 – Answer the thesis question
If you are confused about how to start a conclusion for a dissertation stating the main question of your study once again is a good approach. Just answer the research. It's that simple. It offers you a good starting point to show the reader what your research achieved in response to the main objective. Write a straightforward answer stating your findings without sounding redundant.
Example:
A study of data collected from different social media websites clearly indicates that social media opinions have the ability to influence the results of an election in a country.
Step 2 – Summarize the findings
Even though you must have mentioned the findings in the first or second chapter of your dissertation it is a good idea to restate them along with the reason why the study was done in the first place. This is also where you mention whether the findings are in line with your expectations or not. This is an area to adopt a reflective and interesting approach highlighting the effectiveness of the research.
Example:
This study has been successful in highlighting A, however, it raises some concerns about B and C.
Step 3 – Drawing recommendations
When writing a conclusion for dissertation recommendations are a key element that pave way for further study on the subject. Hence these must factual and well thought out because you may be asked to justify your recommendation during the defense.
Example:
Based on the findings it is recommended that researchers keep X, Y, Z in view…

To further establish the effects of X and Y researchers can conduct more studies on…
Step 4 – Emphasise upon the contributions of your thesis
The conclusion is a good place to highlight the ways in which your thesis has added to or contributed to knowledge and information in your area of study.
Example:
Emphasize how your study solves the main problem in question

Cite literature to highlight the gaps in previous researches that your study helps to close.

You can also mention any new aspects that your study managed to uncover and created a further scope of research.
As you close your dissertation remember to write the abstract before the table of content. This should be done as soon as possible – especially while the research work is still fresh in your memory. You also want to include the reference list and the appendices. Also, always proofread and make edits to your work before submitting it.
Depending on what your thesis centers around, it may represent a call to action to make your readers keep reading. Little wonder many readers skip other sections -especially when in a hurry- just to read the conclusion.
Your conclusion must be error-free. It must be unplagiarized. It must be simple and easy to comprehend. It must be presented without ambiguity and excellently delivered to the readers as a concise note. Nobody wants to read a long, boring conclusion. We bear all these things in mind when writing a top-notch dissertation conclusion for our client.
The Best Writers For The Conclusion For Dissertation
Are you still struggling to figure out how to write a good thesis or dissertation conclusion? Are you up against deadlines? Are you juggling too much work in too little time? If yes, you need help. If you are facing issues with your dissertation or are confused about what to include in your dissertation conclusion, you can get in touch with us for all kinds of dissertation help.
We understand that your thesis conclusion can make or mar your work. To this end, we have some of the best and most experienced writers in our team who are experts in writing impressive undergraduate dissertation conclusions that leave an impact. We have helped hundreds of students with their dissertation writing whether it is the whole submission or just the conclusion. Our services are available at budget-friendly rates for students and are offered keeping, deadlines, and originality in mind. So go ahead and give us a call and we will be happy to assist you.
FREQUENTLY ASKED QUESTIONS – FAQ
What is the importance of a masters dissertaion conclusion?
Besides carrying weightage in terms of marks the conclusion of your dissertation also helps the reader understand why your research matters at all. It synthesizes the key points of your work and presents it to the reader in a concise manner and therefore cannot be ignored.
What is the best approach to writing an impressive conclusion in dissertation?
To write an impressive conclusion you must first go through some good dissertation conclusion examples for clarity of thought. You can also take guidance from your seniors or teachers. The step by step process explained above is a big help. Alternatively, you can consult our experts for writing help.
What if my conclusion is not as long as what I saw in the samples?
The length of your conclusion will depend upon the subject. Many statistical or empirical studies have crisp and concise dissertations and therefore, their conclusions are also short. Just make sure that you have covered all the essential elements adequately, without skipping anything.
Why should I state the importance of my research for researchers and practitioners?
This is an essential part of your conclusion because:
it tells the reviewer how important you think your work is in terms of your findings;
it also highlights how your research can pave way for future study or changes in existing policies related to a significant matter.
How can I get a good idea about what to write If I start by answering the thesis question in the conclusion will I not be re-stating the findings mentioned above?
Yes, that is why when you are writing the conclusion of the dissertation, it is important to be concise and creative with your words to avoid sounding repetitive and redundant. Be to the point and direct because you would have already explained everything before in the discussion.