All You Need to Know About a Dissertation Methodology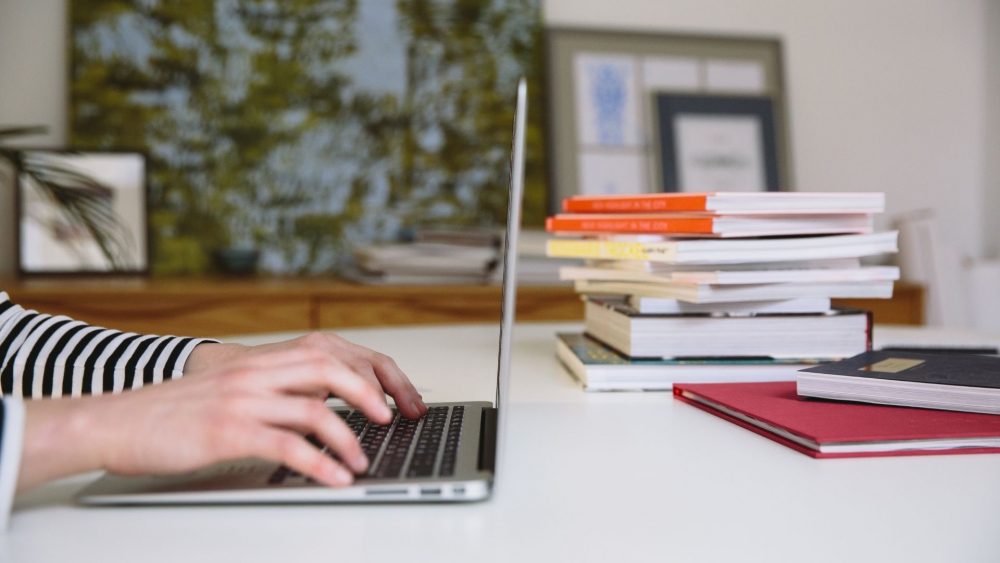 The dissertation methodology is one of the more difficult sections to write in a capstone project. This is mostly because students working in this section have very little experience doing so. Even long projects like research studies or theses don't require the same components or structures that one needs to use when writing this section for a master's or Ph.D. dissertation. This short article shows you how to write the methodology section of the dissertation in the right way.
What is a Dissertation Methodology?
A dissertation methodology is a section of graduate or post-graduate academic capstone document involving original research in one's discipline. It forms the framework of the project by giving the reader a clear and concise outline of the research methods used in a study. It's an important section because it forms the basis of your study and appears immediately after the literature review. It builds upon the research approach you take considering the available works that came before it.
The reader refers to this section to assess whether or not the approach towards the study is valid and reliable. The section essentially informs the reader of two things:
What you did in your study.
How you went about collecting data.
This information helps the reader understand how prior scholars arrived at their opinion and explains the approach you are taking to build upon or dispute their findings. A good dissertation help methodology can facilitate writing this section by providing examples or one-on-one support, but in most cases, students can usually write this section on their own.
The most important thing is that reader be able to understand your research methodology and be able to replicate the same study given similar circumstances. Some of the more common methodologies of collecting information include:
Interviews.
Focus Groups.
Observations.
Surveys.
Questionnaires.
Documentary Analyses.
You do not have to provide any interviews, questionnaires, or reviews that you used in their entirety, but you do have to explain the nature of how those data gathering tools were designed. This is a way of essentially providing relevance to your work and providing a reason for other academics to look at your work.
What is the Purpose of a Dissertation Methodology?
The purpose of writing a dissertation methodology section is a bit different from writing the methods section. The methodology section explains the wide philosophical basis for the selected research process of your study. You need to make clear academic assertions to support your research choices. There are three major types of methodologies for a research study, including:
Quantitative
This type of study focuses on an empirical investigation of observable and measurable variables in controlled situations. This type involves testing hypotheses, predicting outcomes, and determining the relationships among variables by applying in-depth analyses.
Qualitative
This type of study focuses on examining your topic through the lenses of belief systems, cultural phenomena, and human behavior. The most commonly used methods of gathering data include focus groups, interviews, and questionnaires.
Combination
The last commonly used methodology combines both quantitative and qualitative research approaches. It is most commonly used when your study incorporates elements of the first two and links results by establishing the relationships between the information gathered.
When you write a methodology dissertation you should always link it back to previously written literature related to your study. This lets the reader know what limitations exist on your topic and how your study makes a valid contribution to the field.
You are encouraged to review the dissertation methodology example to know precisely what things to include. You can usually find a well-written example at the university library. Upon observing said example you should be able to make a notable contribution to the field of study regardless of whether you are exploring a new area or debunking previously accepted knowledge in your discipline. By thinking about this you will need to explain how your research approach is the most effective given the questions you are attempting to answer.
Dissertation Methodology Layout
There are numerous approaches to a dissertation methodology layout but there is one that many use when writing academic papers. Because your work is essentially an outline of your research study, you should approach this section with a clear and concise tone. If you are in a part of a master's or Ph.D. program you will likely be conducting a research study well before you start writing your dissertation and many examples of dissertation methodology chapter demonstrate this.
You should list five important elements to your study:
Research design.
Philosophical approach.
Data collection approaches.
Research limitations considerations on ethics.
Methods of analysis.
If you are applying for a master's or Ph.D. and need to submit in a single document then following the above layout should be okay for you. If you are applying in a segmented form then you should follow exactly what your department says you should.
The thing that is most important about the layout is that it should mirror your research approach and design study. It's a very significant part of your capstone project that needs careful attention, despite the section not being too lengthy. One of the best ways to approach the layout is to think of it as a recipe. You need to explain the ingredients and then walk the reader through each step to replicate the study.
Dissertation Methodology Structure
There are no set rules when it comes to creating a case study for this type of work. We all need answers and the hardest part is figuring out where to get it. So what makes great structure? The best approach is to follow the rules and regulations of your discipline. Head to your school library and find how qualitative should be written. If you need assistance locating a sample you can always get the head librarian to assist or get a professionally written methodology from an academic writing expert.
Your selected topic is decent enough to warrant interest. But what do you have to garner a level of respect that will earn you an audience? You must answer or address questions in a specific order. A great strategy is to begin drafting your methodology as you start your research. The notes you gather from your study will guide your decisions. Two of the most important questions many scholars answer in this section are: how was the information on this subject generated or gathered? and what were the specific techniques used to gather the information? These are questions that can be answered by following the three main elements that should be entered into the methodology.
The three main elements you should include in your methodology:
First, you must include an overview of your research. This is where you clearly and concisely explain the topic of your research as described in the introduction of your dissertation.
Second, you need to describe your research design in detail. This explains how you have established your research, along with an explanation of how each portion will answer the main questions of your study.
And third, you need to explain what your data means to the overall research and its relevant questions.
In Conclusion
The methodology part of the dissertation is essential to all capstone projects en route to a master's or Ph.D. degree. Therefore the act of writing your dissertation methodology should not be taken lightly. We are a professional writing and editing service that can help you with this. In addition to this resource, we can provide one-on-one assistance by reviewing, editing, and writing this or other types of assignments as well as give you a sample of any academic work you need. Just let our customer support team understand what it is you need and we will connect you with a certified academic expert that will give you the dissertation methodology help you need to put together an exceptional document.
Frequently Asked Questions
How do I choose the right methodology for my dissertation?
To choose the right methodology for your dissertation, consider your research question, the type of data you will be collecting, and the goals of your study. In addition, you may need to consult with your advisor or conduct a literature review to determine the most appropriate methodology.
Can I change my dissertation methodology after I have started my research?
Yes, changing your dissertation methodology after starting your research is possible, but it can be difficult and require significant revisions. Therefore, it is best to carefully consider your methodology before beginning your research and consult your advisor before making any changes.