Everything to Know About Writing a Thesis Abstract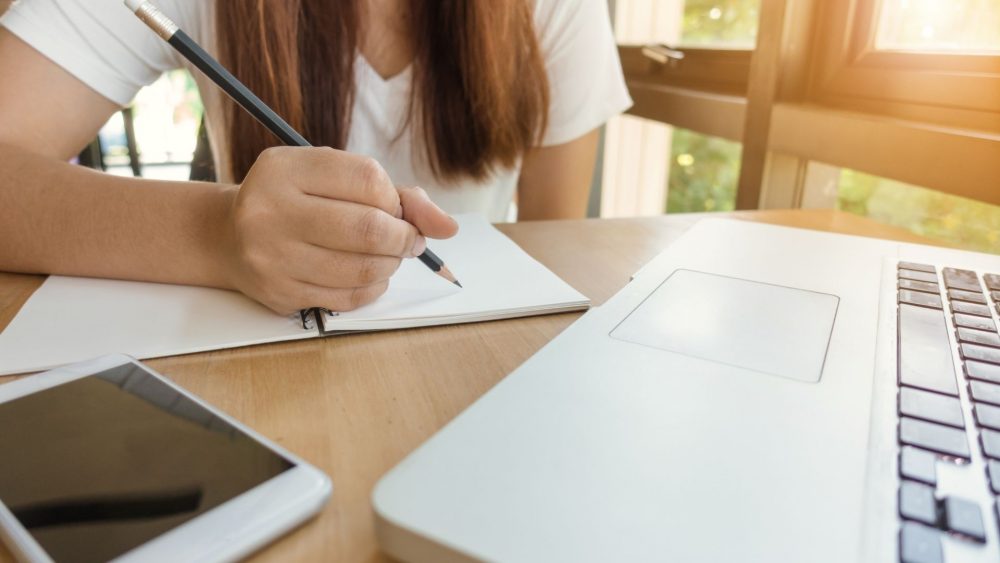 The thesis abstract is often written at the end of your research study in pursuit of a bachelor's degree as a sort of summary of the entire work. It is used by others as a way to understand what your work is about and what the results present. The difference between abstract and thesis is that it is used by readers to quickly scan and determine whether or not your work is relevant to their studies.
In this sense, it is different from an introduction because it is highly condensed and offers no opinions. It only gives the essential details one needs to know to read the entire work or not. In this article on how to write a good abstract for a thesis, we will clearly define its major components and show you a quick method for writing one.
What Is a Thesis Abstract?
The abstract thesis is an essential section of your work towards a bachelor's work to earn a degree. The abstract for the thesis is presented at the beginning of your document and is often considered to be the first important component of your study that is read by other students, academics, and researchers. Because you are essentially providing a summary of your work it is your chance to set reasonable expectations.
It provides all of the main elements of your research study in a condensed paragraph consisting of 250 to 300 words immediately following your title page and utilizing several keywords to help computer searches find relevant information from your study. It helps readers understand the nature and significance of your research study so that they can make a judgment as to whether or not your work can help them with their studies.
If you have the time to check out thesis abstract examples, you find that this section achieves grabbing a reader's attention in just a few sentences. It will have an intro, body, and conclusion all held within a well-structured and concise paragraph. It gives a broad overview but it hooks the reader to take your work into legitimate consideration. While most people will not want to read an entire thesis, a well-written abstract of the thesis will summarize the key points a reader needs to feel compelled to keep going.
What is the Purpose of an Abstract for Thesis
The aims of an abstract master thesis should be to answer five important questions:
Why did you decide to do this particular research study?
How you conducted the research study?
What were the results or discoveries of the study?
Why the study and results/discoveries important?
Why should someone read the entire thesis?
Students often wonder "does the abstract contain the thesis".The answer to this is yes. You should explain the problem (questions) you are solving and provide the hypothesis you made. You should also briefly explain your methods by providing a clear overview of how you accomplished your research study. It's a good idea to refer to a sample abstract for thesis to identify each of the five questions that are answered above so that you can mimic this section's basic structure accurately.
Thesis Abstract Example
Make sure you keep your abstract in order and be certain you stay within the 300 word limit. You might want to refer to the thesis proposal you wrote before starting your research study. While the two documents are different, the proposal may serve as a thesis abstract example that you can check that the order of the most important elements is structured the same way.
Bear in mind that the abstract should prepare the reader in advance of the full text. They may never read the complete thesis but can refer to work in bibliographies. The most common error in this section is to forget putting in the research questions and the results of the study. Make sure you create a checklist of all the important elements of the thesis. This will help you remember what needs to go in the abstract while remaining within the required word limit.
How to Write a Thesis Abstract
Do not panic if you don't know how to write a thesis abstract in a short period. Remember that it is only a stand-alone summary of the study you have done to give the reader an overview of its essential components. The master thesis abstract explains precisely what you did in your research study in a few sentences that normally do not surpass 350 words. For the exact amount of how to write an abstract for a thesis for your school and discipline, you should always check with your department or get an example of an abstract in a thesis paper.
Keep it Simple. Write Your Thesis First
By now you should get that the abstract goes at the start of the thesis, however, it doesn't mean you need to write it first. Just like it has been a great strategy to write an intro last, you should approach the abstract similarly. It's a summary of the entire work and lists its most important components. Make sure you write the thesis core first before attempting the abstract.
Double Check Requirements for the Abstract
The thesis you are writing will likely have a list of requirements you need to follow. These are usually determined by whatever department you are getting a degree in. You can always ask to see a sample abstract for the thesis paper directly from the department office or request a copy from your advisor. Double-checking requirements will ensure you don't make minor mistakes that can lower your grade.
Keep Your Audience In Mind When Writing
Keep in mind that writing an abstract for a thesis serves a very important purpose: it is a way of letting your readers find work they can use for information related to their research studies. Researchers, academics, and students rely on prior theses to build their work upon. An abstract must help them make a quick choice as to whether or not your work can help them.
Determine the Kind of Abstract You Need
The abstract should accomplish the same thing in telling the reader what a thesis is about, there are two different styles a student can use to do this: descriptive and informative. Make sure you stick with whatever department requirements you have and always double-check with your advisor. This guarantees you apply the right approach.
Make Sure Your Writing is Succinct
You may think that it will be easy writing just a few hundred words in comparison to the thousands of words you have already written in the full-text thesis. But the word limitation of 250 – 300 is precisely what makes this exercise so challenging. You need to make sure you write clearly and concisely. Don't substitute long phrases for direct words. This will allow you to include all of the most important information without going over the word limit.
Master Thesis Abstract Sources
One of the best places to find an abstract sample for thesis paper is at the college or university library. Each of these places houses thousands of completed documents where you can find a Ph.D. thesis abstract you can use as a guide to writing your own. If you don't know where to start looking, speak to a reference librarian to get assistance with your search. It's recommended that you find abstract samples that are closely related to your topic. This will help answer any questions you have about how abstracts in your discipline are usually written. Another really good option is to hire a professional writing service to provide you with a thesis abstract template to use to apply to your work.
Where to Get a Thesis Abstract Sample
If you need more assistance writing an abstract for thesis paper or need to get your hands on some good abstract thesis examples, contact our customers support experts. We are available 24 hours a day, 365 days a year, and are always prepared to answer your questions, point you to great resources, and put you in connection with an academic expert that can help you with this and other academic assignments. Abstract thesis writing can be tricky, so be sure you reach out for help when you need it. We're glad to be at service and promise to provide the best service possible.