How to Choose a Thesis Topic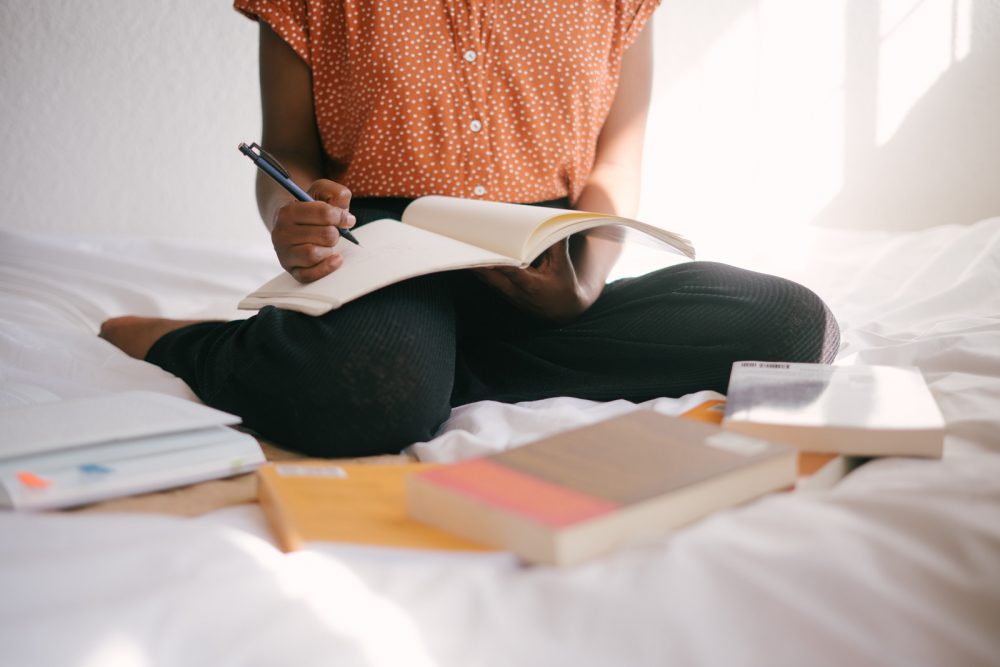 Choosing a topic for a thesis is not an easy task. You are required to choose a topic that is interesting, relevant, innovative, and within your area of study. Writing a thesis provides you with the opportunity to showcase the mastery of your area of study after studying it for years. However, the fact that this is the most comprehensive form of writing, and you MUST do it well to graduate can cause a lot of anxiety.
This brings about one major question, "How do you pick the right topic for your thesis?" and we are going to answer the question in this post. Here are some of the best tips on how to find good thesis topics.

Find Good Thesis Topics from something that you are Passionate About
When you decided to study a specific program in college, be it nursing or engineering, among others, there was that drive to advance your career in the niche. This can be of great help to find a topic that will not just impress the evaluation committee, but also catapult you further in your career.
To use passion to choose a topic, think about the discussions and issues that you find most enthralling. For example, you might have found some interesting subjects, thoughts, or discussions, and these can form a great topic and basis for your thesis.
Note that once you get an interesting idea, it will need additional refining to make it more appealing and professional. For example, a student pursuing a course such as psychology might be passionate about cognitive development in children, but after refining the idea, it might look something such as "Differences in Cognitive Developments of Kids from Black and White Ethnicities: a Case Study of Texas."
The good thing about choosing a topic for a PhD thesis from something that you are passionate about is that you will not get bored midway. Besides, you are likely to have ample resources for the subject having worked on it at some point, either through assignments or personal readings.
Also, when choosing a topic, ensure the topic is something you'll love to work on. If you find a topic that you consider the best fit for your research work, thesis, or project, make necessary conformations to be sure it is something readers would be interested in. Again, your topic is the first point of call to the reader. It must be compelling, attractive, and fluent enough to make them want more.
How to Come Up with a Thesis Topic by Talking to People
Notably, the best ideas are not always from geniuses working in isolation. However, knowledge can also arise from how you collaborate with people. Therefore, you should not feel bad for failing to come up with a topic of your own. Indeed, you should consider talking to people as one of the methods of choosing a topic for your thesis.
Although you can talk to everyone around you for ideas, a better strategy is narrowing down to those in your discipline. For example, a nursing student might talk to his/her medical colleagues about potential areas and topics for his thesis. You can also talk to experts and professionals in your area to see what they have to say and identify possible gaps or questions in your niche.
Choosing a Thesis Topic with the Help of the Faculty
While talking to people around you, such as neighbors and students, can be very helpful, working with your teachers when choosing a topic for your thesis will be more rewarding. Teachers have a lot of knowledge of your subject area and can guide how to choose a topic for your thesis. Simply have an open discussion with your teachers and they might come in handy in the following ways:
Assisting you with tips on how to choose a topic for your thesis. You will find these tips very practical because your teacher did a thesis at some point and might have helped other students to navigate through dissertation writing.
Recommending specific publications that can help you pick the right topic. In most cases, your lecturers will not give you specific topics because they want everything to come from you. Therefore, they might suggest publications on how to choose a topic for your thesis as an undergraduate.
If your faculty is interested in promoting research in a specific area, this might be an easy way to find a topic for your thesis but you need to walk in there and talk with the people in charge. Remember that you should only consider the topics they suggest if you find them interesting.
How to Pick a Thesis Topic from Previous Researches
One of the reasons why many students find how to choose a thesis topic for masters tough is because they try to craft something completely new. Well, it is not entirely impossible, but it can be a monumental undertaking. A better method of how to choose a topic for your thesis is using previous research.
When researchers write their work, they do not have to cover everything. Therefore, if they find gaps in the existing literature, they always cite them. So, you should look for these gaps and use them as the basis for your thesis. The lovely thing about using previous researchers is that some information, such as background and justification, might have been done by the previous researchers. Therefore, you will be building on their work.
Choosing a Thesis Topic by Looking at the Current Events
Most researchers respond to what is happening in society, and yours should not be an exception. So, start by looking at the topics that are receiving a lot of attention and that people are asking key questions about. Some of these topics include globalization, human rights, clean energy, global warming, disaster response systems, and viral infections. Then, try to base your topic on them.
Another way to identify the latest events and base your thesis on them is by following the top research done in your niche. For example, check with top libraries, such as J-STOR, Science Direct, and EBSCO, to see the latest research and the ideas that scholars are focusing on. Here are some tips to guide you:
If you are a student studying politics, consider reading the latest publications on presidential elections, candidates, and reflect on something such as the changes in the democratic space over time.
For a student working on a literature thesis, it is advisable to think about the novels that are being picked for top literary awards. Then, think of exploring different styles, themes, or other parameters of interest.
A student in psychology might want to check publications on the latest post-traumatic stress disorders (PTSD) or pop psychology as more people embrace sharing content on social media.
As you follow the latest publications, generate a list of keywords related to your discipline, and use them to identify published thesis on scholarly libraries and websites.
If you want to write a great thesis, the first step is choosing a topic, and the topic has to be the right one.  This post has listed the best tips that you can rely on to craft a great topic for your thesis. After reading this write-up, we are sure that choosing a topic for your thesis shouldn't be difficult at all. However, always remember that no matter the topic you select, you should always be ready to answer the question, "Why did you choose this topic for your thesis?"
Frequently Asked Questions – FAQ
How long should the thesis topic be?
Choosing a thesis topic is dependent on the number of words. A good thesis topic should be between 20-50 words. The length depends on your expertise and knowledge level.
How to choose a thesis topic for a master's?
Picking a thesis topic is a crucial process that requires an understanding of your area of specialization. It should be one that is innovative and within your area of study. A good topic for a masters should portray your mastery of your area of study.
How to quickly choose a topic for a thesis?
You can find good thesis topics quickly in several ways. Students can choose to talk to people, consult your faculty, or, best of all, use thesis topic writing help. Looking at previous researches can land you a good topic quickly.
What is the difference between a thesis statement and the topic sentence?
A thesis statement appears in the introductory paragraph and tells the reader what the whole paper is about. On the other hand, the topic sentence appears in the body paragraphs and shows what the specific paragraph intends to tackle.