Tips for Writing Dissertation Acknowledgements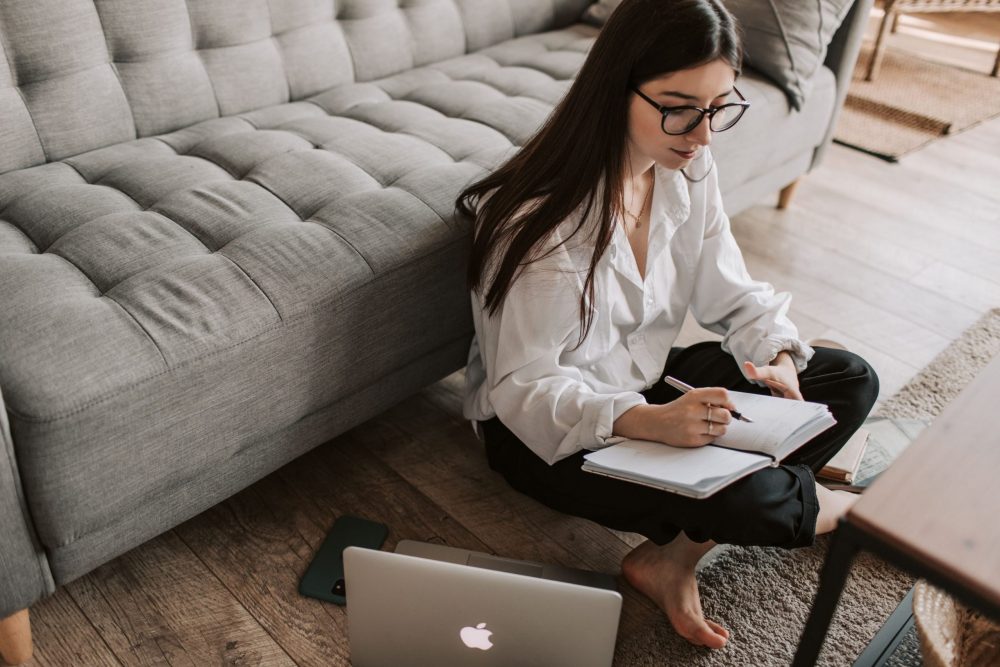 Once you are through working on your dissertation, the next part is the acknowledgement. It is a crucial part of the dissertation because it allows you to thank those who helped you during the study. Although acknowledgement in dissertation provides college students with freedom of how to craft them, many are those who find it very difficult to prepare. In this article, we will provide you with useful tips for writing winning dissertation acknowledgements.
Why are Dissertation Acknowledgements So Important?
Before looking at how to write an acknowledgement for dissertation, it is important to establish, "Why is it so important?"
The primary goal of an acknowledgement page is to provide a thankful note to people who made a contribution towards making the dissertation a success. Well, we would say it is like a thank you note to your doctor after getting treated for a serious medical condition.
It is paramount to note that while it is true that the acknowledgement does not have any bearing on your paper, it MUST be included – your dissertation will be incomplete without it. Therefore, you need to put every effort into making it shine.
Who to Include in PhD Dissertation Acknowledgements
When writing a dissertation acknowledgement, the first step is putting down a list of all the people who assisted you in different ways. Some might have encouraged you when the going was tough while others may have come in to support you financially.
Your dissertation supervisor.
The technical people in your department.
The academic crew for your study.
Organizations (if any) that supported you in any way during the study.
Editors and proofreaders.
How to Write Acknowledgement for Dissertation
Although how to write an acknowledgement for a dissertation is, in most cases open, we recommend that you make it look as professional as possible. First, you should start with those who made the largest contribution. Here are some examples of how sentences in acknowledgements are done:
I would like to thank my supervisor, Emily Dionne, for her guidance in every stage of this dissertation preparation.
I would like to acknowledge Doctor Jimmy Tomlinson for his inspiring support in the development of the dissertation structure.
I wish to thank Denny Arlington, my research partner, who was very helpful in the design of the methodology that I used during the study.
Are you finding how to write dissertation acknowledgements hard? Well, simply try to begin the sentences with the terms, "I would like to thank …. followed by the contribution that the person made. Here are other common phrases that you can use at the start of the sentences when writing acknowledgement dissertation.
"I wish to express my gratitude to …….."
"I would like to pay my special regards to …."
"I wish to thank all the people whose assistance ….."
"I am deeply indebted to …."
"I would like to appreciate the invaluable assistance that you provided …."
Special Tips for Writing Acknowledgement in Dissertation
When writing a dissertation acknowledgement, the first and most important step is ensuring you know how to do it correctly. This is crucial because the acknowledgement comes at the start of the dissertation, and readers might use it to gauge your seriousness. Here are other tips to help make your acknowledgement more outstanding:
Start by establishing what to write in acknowledgement of dissertation. You can easily know this by reading other acknowledgement dissertation examples.
Be sincere when working on the acknowledgement. Here, the rule of thumb is to only include those who made significant contributions and leaving others out.
If your university provides a specific outline that should be followed when writing acknowledgement, make sure to strictly follow it.
When writing about more important contributors, such as your supervisor, ensure to make their contribution more specific.
While it is true that the acknowledgement page should be a short one, it is okay to make it longer if you have a long list of people who helped you with the study.
If you establish that how to write a dissertation acknowledgements page is tough, it is advisable to seek help from expert dissertation writers.
Dissertation Acknowledgements Examples
To be able to craft great acknowledgements, you need to do a lot of practice. Writing dissertation acknowledgement example and following other samples from experts can help you become confident and improve your skills. So, here are some great acknowledgment examples that you can follow:
Acknowledgement to a Supervisor
This dissertation acknowledgement is important and should be positioned at the top of the list because your supervisor is supposed to be with you, helping all the way from the start to the end.
"I would like to express my sincere appreciation to Dr. Jeremy Rodriguez, my supervisor, who was very instrumental for my entire project. He convincingly encouraged me, and emphasized on professionalism throughout my research work. Without his hand, the goal of this project would not have been achieved."
Dissertation Acknowledgment to an Organization
There are instances that the help you get does not come in the form of an individual, but an entire organization. In such a situation, you need to thank the institution. Here is an example of acknowledgement of a church that offered financial support.
"I would also like to register my appreciation of St. Peters Catholic Church for the financial support they gave towards this project. The finances from the organization made traveling to the site of study and buying the research materials possible. Without their contribution, the objective of this study would not have been realized."
Dissertation Acknowledgements by Combing Several People
As the list of the people who provided the most important help grows, it is okay to consider combining others. Here is a demonstration of how to write an acknowledgement page for a dissertation example when you need to combine several persons together.
"To my wife, parents, and friends: You put up to all the distractions, and missing so many events during the time of this study. I am sincerely grateful for your understanding and patience. I will make up time to reconnect, and we can have some good time again."
When the time to write your dissertation acknowledgement finally comes, do not spare any effort. Indeed, we recommend that you give it the same attention that you gave other chapters. This post has provided useful tips that you can rely on to craft dissertation acknowledgements that sparkle.
Frequently Asked Questions – FAQ
How long should dissertation acknowledgments be?
Dissertation acknowledgments vary in length. However, an acknowledgement in dissertation is usually not longer than one page. Ph.D. dissertation acknowledgements depend on the number of persons you wish to thank in your project.
In which part of the dissertation should there be acknowledgment?
The acknowledgement is generally at the beginning of your dissertation. The acknowledgement in dissertation precedes the abstract and comes after the title page.
How to properly thank a dissertation supervisor in acknowledgment?
When thanking a supervisor in dissertation acknowledgements, ensure that you acknowledge his/her assistance in your paper. Mention the guidance of your supervisor through each stage of the research process.
How to write the end of the dissertation acknowledgments?
The end of dissertation acknowledgements mostly comprises of those who lent moral/emotional support to you. A majority of writers prefer to thank God and any other person who was instrumental in the dissertation.
If my supervisor did not help me, do I need to thank him/her?
Well, even if you have a feeling that the supervisor who was allocated to you by the university was not helping, it is paramount to acknowledge him/her. If you fail to include the supervisor, it might look like a snub.
Can I acknowledge family members first?
For some students, personal acknowledgements carry deep meaning, especially when the task was done in very difficult situations. In other situations, such as when you need to dedicate the dissertation to a diseased person, it is okay to go ahead and mention him/her before professional acknowledgments. However, the norm is to include professional acknowledgements first.