How To Write Successful Coursework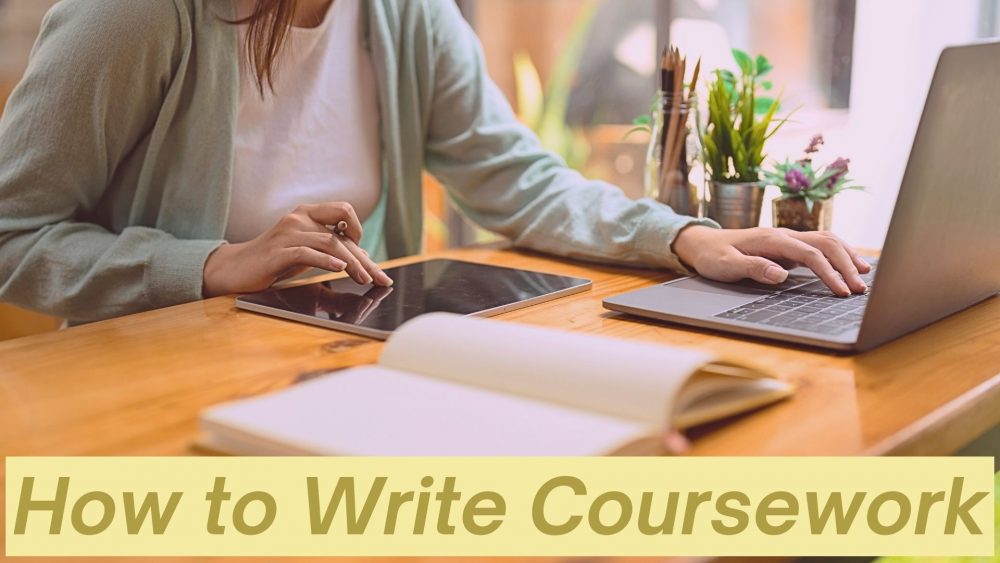 Knowing how to write coursework can simplify your studies. Educators require students to complete coursework as part of their study courses. It's a primary component of academic courses, requiring effort and attention. Whether at the college, university, or high school, educators will require you to complete coursework besides participating in classroom activities.
Coursework assessments are the fruit of practical and theoretical knowledge combined with experience. While completing coursework is part of activities that boost the student's skills, writing error-free content is often challenging. Framing impressive coursework requires attention, energy, and multiple skills.
Many students often need help to complete coursework. Therefore, they look for somebody to help them write quality papers. Traditionally, parents and guardians have helped students with coursework. However, most parents' modern, busy lives make finding time to help students with coursework challenging. Therefore, most students turn to online resources for assistance with coursework.
Since many students struggle when completing coursework, we share this guide with helpful tips to help you handle your coursework tasks better.
What Is Coursework?
Coursework is an academic write-up that shows the student's understanding or knowledge of what they have learned during a study course. Some call it a report or course paper that enables teachers to evaluate students. Professors and teachers use coursework to assess the student's development.
Experiments, such as science projects, are the basis of coursework. These often include the data that the course specifies. Every course paper has a specific structure and formatting. Before writing various sections, learners must pick a topic and compose a thesis. Also, they should outline the copy before creating the content for different parts.
Topics, theses, subjects, work scope, and objectives can differ depending on coursework type. Therefore, students must know the coursework requirements, especially when handling this task for the first time. Also, educators check coursework papers for grammatical errors and plagiarism using sophisticated tools. Therefore, students must be keen to ensure their work's quality and uniqueness.
What Is The Goal Of Coursework?
Preparing coursework papers requires the learner to include detailed information to showcase the knowledge they have acquired during the course. Therefore, writing coursework is the best way to study or improve the learner's comprehension of the course materials. Here's why coursework writing is essential.
It improves the student's research and analytical skills.
Preparing coursework enables the students to learn the subject.
Coursework writing teaches the learner to write formally and professionally.
It helps and encourages students to tune their critical thinking skills and personalities.
Coursework enables the students to connect with their disciplines and develop the ability to compare theoretical arguments with practice.
Coursework is often longer, featuring more evidence and detailed information on the subject. Its preparation involves in-depth research. Also, successful coursework depends on practice, featuring minimal theoretical data. Therefore, its preparation involves extensive research and analysis of the information the student gathers.
Students write coursework on various disciplines in colleges, universities, and schools. You may face coursework A levels or academic major assignments. Some fields where coursework papers are prevalent include business, astronomy, literature, engineering, biology, mathematics, philosophy, statistics, and physics.
You can use supporting materials and visual aids to make your coursework more persuasive and straightforward for the audience to understand. Such materials can include images, graphs, and charts.
Types of Coursework
Understanding various assignments that educators will likely ask you to complete during your study program can help you write successful coursework. The following are the primary types of coursework assignments in most academic programs.
Analytical Study: Analytical study appeals to the audience and is among the most straightforward options. The educator may require the learner to select a topic or provide one. The student's mission is to research and analyze information in detail. Teachers use this assignment to see how the learner understands the course material. They evaluate details, terminology, and the specifics the student uses in the writing process.
Analytical Essay: Analytical essays are prevalent in most courses, and they involve three connected sources. A similar theme connects the sources. The student can pay attention to the written, spoken, and multimedia sources crucial to their topic. Also, they must target a particular audience to create a more accurate and detailed copy.
Essay with Supportive Commentary: This coursework assignment requires the students to find a media element they can read or watch from the source. After that, they add their specifics or details relating to English.
Creative Paper with Commentary: Educators can ask students to write a paper revealing their knowledge and skills in addressing a particular audience. However, the document must imitate the assigned piece's style.
The type of coursework that educators require students to write differs among subjects or disciplines. For instance, English coursework can be a lengthy essay on a student's chosen topic. Typically, teachers provide a theme or a text to guide the learners in selecting the topic. They also specify the style, formatting, and other instructions to guide the writing process.
Technology coursework can be an experiment or a scientific project that the learner has to perform and document. On the other hand, geography coursework can focus on reporting, evaluation, and compilation of data that addresses geographical queries. For example, the student can analyze a beach erosion or a shopping center's uses.
Math coursework can involve examining historical evidence on a study topic, literature overview, and related calculations. In business and management studies, coursework can include analyzing economics, accounting, business growth, finance, and management.
A Step-by-Step Guide On How To Write Coursework
Writing course work involves following specific criteria and rules to make the content outstanding and successful. Some coursework tasks are complex, with strict instructions. Therefore, you need sufficient time to research and know how to write coursework section by section, ensuring the chronological flow of ideas. Nevertheless, proper research is critical to the success of any coursework assignment. Here are the steps to follow when writing your coursework.
Choose a Topic

Writing a successful coursework paper starts with selecting a good topic. Instructors may provide coursework topics or allow students to choose. If the instructor lets you select a topic, follow their instructions to pick a title on the theme they specify. Nevertheless, choose an interesting issue relating to your course. Also, ensure you can find credible information sources for the topic.

Research and Gather Data

After selecting a coursework topic, research it extensively to collect relevant data. Research is crucial when preparing coursework. Therefore, refer to credible sources, including the internet, books, newspapers, magazines, e-books, and TV, to gather valid facts, data, and evidence to support your arguments or the main points. Remember, you must reference or cite the primary sources of your information according to your paper format.

Develop a Coursework Outline

Develop a coursework outline once you have researched your topic and gathered relevant data. An outline is a writing plan that helps you organize and structure your paper. An effective coursework plan lists the necessary chapters while hinting at the primary points for every section. Once you have developed a coursework outline, you can proceed to actual writing.

Write the Introduction

Learning how to write a coursework introduction is crucial. The purpose of a coursework introduction is to hook the readers. Therefore, ensure your introduction catches the readers' attention. Some of the approaches to this section include the following:

Starting with a relevant joke
Using statistical data
Stating facts

Ensure the information you use to hook the reader is relevant to the topic. After captivating the readers, mention what the other sections will discuss. Be brief because you'll discuss the details in the subsequent parts.

Write the Body

Every coursework assignment must have a body where the student presents all relevant data and facts. The body is a crucial section where the learner explains every paragraph or idea in detail. Ensuring every paragraph is direct and well-written with no mistakes is paramount.

Each paragraph should focus on a single point and explain it exhaustively. Moreover, students should tactfully move from one section to another without mixing facts. Readers should follow ideas and information seamlessly and understand the paper's message.

Write the Conclusion

Learning how to write a coursework conclusion is also crucial. Your paper should have a firm ending, revealing what it has covered. This section should refrain from introducing new data or elements. Also, learners should avoid staying pessimistic or optimistic about the topic. Instead, they should compose a firm and direct conclusion.

Proofread

Once you have written the first draft of the coursework, take the time to proofread it. Please pay attention to grammatical, punctuation, and spelling errors. Also, fix style errors and inconsistencies in your writing. Proofreading enables you to submit flawless coursework. Remember, presenting a paper with many errors increases the chances of getting low marks. Therefore, ensure you edit and proofread your work before submitting it.
Helpful Tips On How To Write Successful Coursework
The above steps can help you write coursework faster. Nevertheless, you may need practical tips to simplify the task of custom coursework, and enable you to score a superior grade. Try these tips to write winning coursework, regardless of the topic or subject.
Plan

Planning is vital, especially when you have other courses or activities. Therefore, schedule your activities by dividing your coursework writing into sections. For instance, you write the introduction and the body sections at different times. Also, ensure you have days for editing and proofreading the content to ensure it flows logically.

Choose a Good Workplace

Successful coursework requires concentration to research, analyze, and organize information effectively. Therefore, choose a workplace without distractions. It can be the library, home, or a park. Also, take time to relax to think clearly and write better content.

Know Coursework Writing Rules

Your teacher will specify the rules to follow when writing your coursework. Therefore, check them to ensure you create content that will impress the educator. The general rules that instructors require students to follow when completing coursework include the following:

Choosing a unique coursework topic
Citing the information sources correctly without copying other people's work.
Using phrases and words that are typical in scientific or academic fields.
Supporting your thesis and topic with the main sections of the content.
Gathering data from various sources and citing them to avoid plagiarism

Discuss Coursework with Other Learners

Discussing the task with other learners can help you brainstorm ideas and write a better paper. It lets you share experiences, enabling you to research and compose a more exciting and legible coursework paper. Also, you can read coursework papers from other learners to know the best way to present knowledge and data.
Is Coursework Very Difficult For You?
When completing coursework, instructors expect students to show their comprehension of the course material. This assignment requires extension research, time, and attention. Therefore, students should understand the assignment requirements before writing. They should consider formatting and structure requirements to create papers that will impress educators. After composing the coursework, students should check it to ensure it's free of plagiarism and grammatical errors. Also, they should ensure it's readable and easy to understand. Planning how to complete coursework, outlining, and researching can make writing coursework papers manageable. Nevertheless, students can seek professional college coursework help if this task is challenging. Getting cheap coursework help can assist you understand the course material better and excel academically.