How to Write a Dissertation Proposal That Totally Works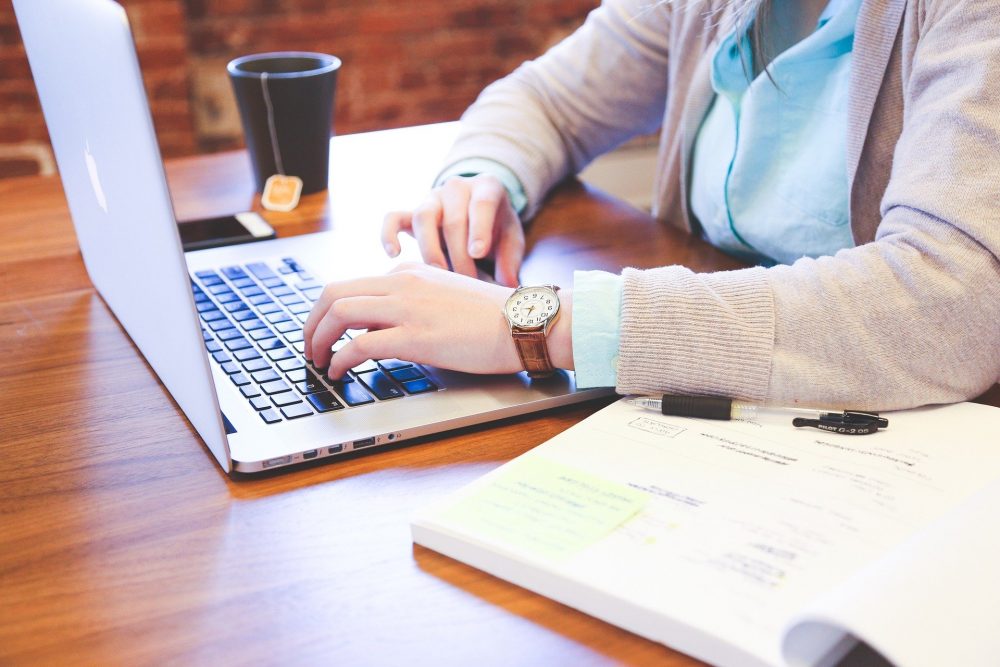 A proposal can be compared to your research's table of contents. It assists in explaining what needs to be examined and how you will analyze and collect your data. You will not require anything exactly planned out for your topic because, during the course of your research, it is possible that your topic may slightly change.
However, regardless of the odds involved, a thesis proposal must be thoroughly done. It must be real, true, and complete. The proposal must also serve as a carefully crafted summary of the research process, method, technique, and result.
What is a Dissertation Proposal?
Have you ever seen a movie trailer? What the trailer does is keep you abreast of what the "about to be released" movie entails in its entirety. It is a short, concise, and compelling piece that makes the viewers crave more. This is exactly what a dissertation or research proposal does.
A dissertation proposal is needed while writing the final dissertation paper. It is an exclusive document that lets its readers know about the objectives and aims of your dissertation research. It also provides knowledge to its readers about the intended actions of the researcher.
Mainly, your proposal should assist you in identifying the direction of your dissertation. It includes the general scope of your project, with basic components, like:
Your basic research questions
Research methodology
Your study's overall significance
Therefore, when you are about to write a proposal, bear in mind your aims and objectives. With these in mind, your writing would be more focused, sharp-pointed, and excellent.
Following are the few steps for planning a dissertation proposal:
Choose a topic
Before getting near your research proposal, first, you should have a topic in your mind. Meanwhile, mind mapping is a wonderful way for visualization and organization of your initial ideas while developing your dissertation topic. Similarly, online tools can come in handy to discuss potential topics with your online colleagues.
Research and reading
There are heaps of research tools available online that can help you with research and reading. Meanwhile, your bibliography's compilation in the required format can be a time-consuming task near the end of the dissertation. So, it is best to keep it in a structured way right from the beginning, especially if you don't keep a proper writing track.
Time planning
Time management is very vital in big projects, such as dissertation writing. It can be beneficial to plan backward from the deadline for your work. Also, allow additional time when it is essential for revisions and unforeseen delays. Further, there are plenty of free tools that can assist you with proper time planning for academic writing.
As a matter of compulsion, the style of writing your research proposal must be top-notch. The proposal gives a framework and structural approach to analyzing your research. Your proposal must follow a pattern, be properly structured, and skillfully designed to pass accurate information across. It should be a beautiful summary designed to inform readers about the research paper. Therefore you must uphold a finesse with your copy. It should fulfill a standard. To help you do this, we have collated the elements and components of a good research proposal for you; read on.
Dissertation Proposal
Writing a dissertation proposal is a key milestone towards the final step of the dissertation for a research degree or Ph.D. It is best to write your dissertation proposal in the present tense. In it, you should cover:
The conceptual framework
Literature review
Introduction
Methodology
Results and findings
Conclusion
Appendices
Bibliography.
Your introduction should be a summary of issues and concepts and also include your main research questions.
In formulating your search proposal, there is an outline to be followed. This is because, for the proposal to achieve its goal, it must be well structured.
The online is as follows:
Introduction: Here, you provide a concise and explanatory statement about your subject line. This is the hook, and it does the first job of keeping your readers glued.
Background information: You should also clearly state information about your previous analysis and the background details that form the core of your research.
Case presentation: Skillfully deliver your case to your readers with simple, easy-to-read sentences. Here you want to portray the big idea to your readers. You should also highlight the difficulties, methodology, thought processes, techniques of analysis, etc.
Research model description
Reveal the experiments
Work proposition
Dimensions of learning and accompanying theories
Intelligent discussion: Your discussion should show an excellent grasp of the experiment or research.
Conclusion: Your conclusion should be concise and to the point.
References: Remember to reference all the sources you used properly. Also, use the approved referencing format given by the instructor.
Dissertation Proposal Example
A dissertation proposal plans the whole thing you want to do while writing your complete dissertation. Ideally, it should describe your work plan and the way you hope to accomplish your selected research goals.
The ideal structure of your dissertation proposal depends on your course's specific requirements. Maybe some of the courses specify the objectives and aims of your research, while others might not. Either way, there is no need to add a literature review or methodology section in your proposal.
When you figure out which sections you need to add and which ones you do not need to add, it will assist you in focusing on your writings. Here are some tips that should ease the writing process as a good starting point:
Break down your proposal into several different headings, and handle each of them separately.
Feel free to include a proposed topic.
Try to narrow down your topic to a specific idea, instead of a vague general one
When you look at dissertation proposal examples for ideas, you will see that they comprise of various headings. You can tackle it either in the form of sections or in the form of chapters.
Writing a Dissertation Proposal
Here are some key things that you need to keep in mind while writing the dissertation proposal:
It demands strong organization and effective time management skills for achieving high standards.
When your thesis proposal topic is selected, you have to make sure that it is suitable for your field of study.
Narrow the topic down in terms of time available for your course/degree.
What Should You Add to the Dissertation Proposal?
While each dissertation proposal varies considerably, a lot of key aspects can form the basic structure. These important key aspects are:
Methodology
Introduction
Literature review
Objectives
Aims
Research constraints
You can add or remove any of them in order to give your supervisor a comprehensive proposal.
Deciding the structure
The proposal paper's main purpose is to show your members or supervisor of the dissertation committee that your research will increase the importance of existing knowledge in your area of study.
Thesis proposition structures can vary, and it depends on your academic subject, academic level, and required length. Despite these differences, the structure will stay more or less the same.
However, before starting your dissertation proposal, you can consult with your supervisor(s) and learn about the guideline, structure, and formatting requirements. It is possible that you might lose some score if your work is not according to your department rules.
How long should a dissertation proposal be?
Again, this will vary from subject to subject. Most of the proposals are not less than 10 pages. The average length of proposals should be between 15 – 20 pages.
Add a table of contents and other preliminary pages to give it a structured look, but they won't count in the actual dissertation proposal length.
If you have a strong hypothesis, then you should identify the significance of your prior research and the appropriate methodology that you intend to use.
Your proposal's length depends on your topic of research and your degree program. Your research question and proceeds from data collection also affect the length of your proposal. Dissertation proposals of PhD are longer as compared to masters and bachelor level proposals.
Dissertation proposals for bachelors are almost 5-6 pages long.
The length of PhD and Master level proposals is about 15-25 pages long. It depends on the degree program and academic subject specifications.
If the length and word count of your proposal is not mentioned on the university's websites or in your guidelines, then you should consult your program coordinator or supervisor for a better understanding of this specific requirement.
Key points
An effective dissertation proposal will set the tone and direction for your actual research. For a general reader, the proposal should keep them interested while conveying a complete sense of your topic.
Putting in efforts to write a well-structured dissertation proposal is important because it will help in determining and defining your research. It also gives your instructors an idea about what and how you want to accomplish. This way, they can make sure that you have appropriate advice and guidance from the concerned people for your assistance in completing your research.
Frequently Asked Questions – FAQ
How long should a dissertation proposal be?
A dissertation proposal varies in length from one subject to another. However, most proposals do not go below ten pages. An average proposal should be between 15 – 20 pages.
How to plan your dissertation proposal?
When writing a plan for your dissertation proposal, preparing an outline will be essential. It will help you know the time and amount of words you will have for each section.
What is the function of the dissertation proposal?
Writing a dissertation proposal helps you explain what needs to be examined and how you will analyze and collect your data.
How long does it take to write a dissertation proposal?
Ph.D. dissertation proposals are the longest because of the scope of research. With revisions and unforeseen delays that may occur on the way, it is not easy to determine the exact time of completion.
How to write a good proposal for a dissertation?
A good dissertation proposal is written in the present tense with a concise summary of the issues and concepts. It should also include your main research questions.