Everything You Need to Know About the Thesis Outline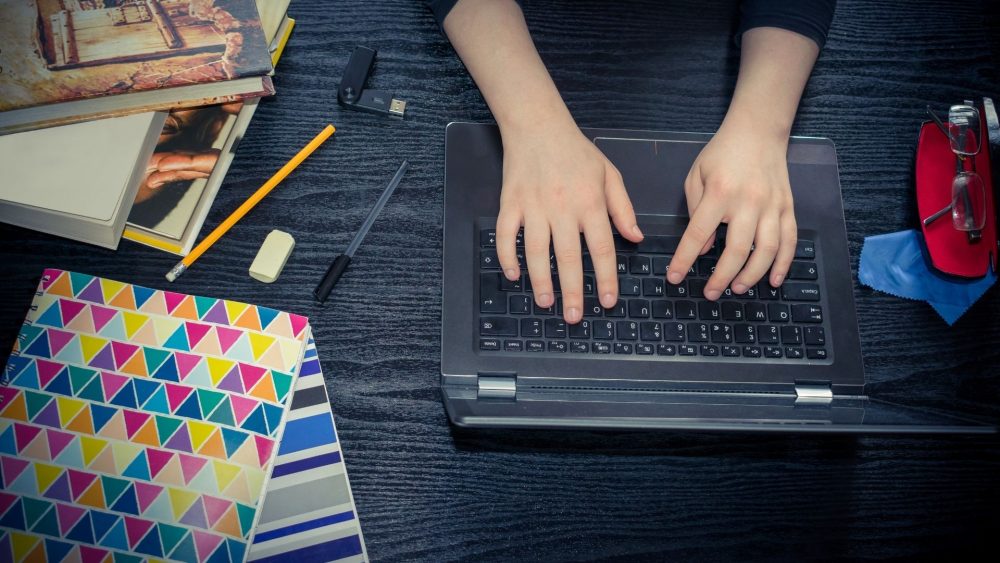 If you are reading this, it means you want to learn more about the thesis statement outline. Perhaps you've been told that it is a very important part of the writing process, or maybe you've realized you can't write a great thesis statement without an outline. Regardless, you have arrived at the right place. We know how difficult it is for most people like you to come up with a good thesis statement. This is why we chose to make things easy for you. We can assure you that the information contained in this post is all you need to write the best thesis statement you have ever written.
In this blog post, we will be talking about the thesis statement outline and its importance. We will show you how to write one and even provide you with a very useful template. Read on!
About Thesis and Outline
It doesn't matter what kind of thesis statement you need to write; you need to start your writing process with an outline. Even PhD theses should start with one. Yes, it really is that important! In addition, it is usually a good idea to send the thesis outline to your thesis supervisor. Why? Because it allows him or her to see what you plan to write about and how you plan to structure your paper. You can get some pretty valuable feedback early, so you can change things right from the start. It's pretty difficult to make changes after you've written 60-70 percent of your thesis. The thesis and outline go hand in hand, so you need to make sure the outline is spot-on.

Why Is the Outline so Important?
Many students don't really understand the importance of the thesis statement paper outline. Many of them still think that they can write such a complex paper without a proper outline. Unfortunately, this is not the way to go forward. We strongly advise students to spend one or two days creating an excellent thesis statement outline before creating a thesis statement. Remember, even our experienced academic writers are starting their projects with an outline. Here are some of the things you need to keep in mind when deciding to write an outline of the thesis statement:
The outline will keep you focused on all the important ideas and talking points. Without one, you can easily stray from the subject or repeat some information. This inevitably leads to penalties. Why lose points?
A master's thesis outline is great if you want to stay organized. It's like a table of contents. You can make a plan and work on each section for one, two, or three days. The outline enables you to easily split a complex project into smaller parts.
As we've suggested earlier, you can send the outline to your thesis supervisor. Maybe he or she wants you to add something. Or perhaps you need to eliminate some talking points that aren't important enough to be worth writing about.
A Simple Thesis Outline Template
Whether we're talking about a thesis statement outline or a thesis proposal outline, the process of writing one is not that complicated. Again, an outline is similar to a table of contents. It should list all of the most important talking points and should contain all the sections of the thesis. To help you get a better understanding of the thesis outline format, we have asked our amazing writers to put together a simple example. Here is what they came up with:
This should be about one page long and should provide information about the general topic area and about why the chosen topic is important. You can also list the scope of your research here.
Literature Review. No thesis outline sample would be complete without this section. On average, the literature review section is around 7 to 8 pages long. Carefully review all the research that is related to your thesis and do your best to find at least one major gap in knowledge.
The Research Question. This is like a thesis statement. It can be just half a page, but it needs to be very concise. The main purpose of this section is to convey to your readers the aim of your thesis. What do you wish to accomplish?
This is where you can include the most important subquestions. Of course, you also need to provide extensive details about the methodology you've used to gather the data. Explain why you chose those specific methods and don't forget to include specifics about your methodology.
This is basically the section where you list all your findings. You should organize them in a logical (preferably chronologically) manner. If you have two subquestions you wish to answer, split the Findings section into two parts.
This is where you analyze the data and explain why and how it supports your thesis. You can use comparisons here (the research you will be compared to should be listed in the Literature Review section).
Summary and Conclusions. This is the conclusion of your paper and should contain a brief summary of everything you've written so far. Summarize your research and analysis and then make the appropriate suggestions for future research.
Very Important: Get a Great Thesis Outline Example
As you can see, the writing process of a thesis statement isn't that difficult when an outline is prepared and followed.  Keep in mind that the sections we've outlined above can contain several subtitles. Still don't know how to write a thesis statement outline? We know that sometimes it can be difficult to create something new without a good example. This is precisely why our academic writers are here to help you. If you need a great thesis statement outline example before creating a thesis statement, just get in touch with us. We will send you a sample that you can actually use. In other words, everything will be written from scratch. You just send us some information about the topic you've chosen and about the specific requirements of your faculty or thesis supervisor and we'll make sure you get the best example possible in no time.
Need More Than a Thesis Outline?
What is a thesis statement outline and how do I write one? Now you know! Of course, we realize that students may sometimes require a bit more help. After all, this is probably the first time you're attempting to write a thesis statement. If you need more than the outline for a thesis statement, we can help you very quickly. Perhaps you need some ideas or some resources to write a good thesis statement. Or maybe you require some editing and proofreading help to make sure your thesis statement is perfect. Our experienced writers and editors can help you with much more than the thesis statement outline. And remember, we can also help you write some of the more complex sections of your dissertation. Our customer support department is online 24/7 to help you straight away.
Frequently Asked Questions – FAQ
How long does it take to write a good master's thesis outline?
Putting together the PhD thesis outline usually doesn't take more than two or three days. However, sometimes the topic is so complex that you may need up to one week to complete the outline. It all depends on the complexity of the topic and on your experience.
How long should my outline be?
There is no set outline format, so you are basically free to make the outline as long or short as you like. Obviously, it can't be just one paragraph though. It can be 1,000 words long or 5,000 words long. It doesn't really matter, as long as it gets the job done.
Where can I find some great examples for the outline?
Of course, you can find an outline for a thesis on the Internet. However, we would advise against using outlines that you find on various websites. Many of them are poorly written and are missing important sections. If you want a correct example, you should get in touch with an academic writing company.
Can you write the paper without a thesis outline?
Yes, in theory, you could. In practice, however, it would be very difficult. You risk missing important information or skipping some vital sections. Also, you risk repeating some information, which will get you penalized.
Can you guys send me a thesis outline template right away?
Yes, we can send you a good thesis outline very quickly. Our expert ENL writers have extensive experience creating outlines. We can help you with the thesis statement and outline and make sure you start off your project on the right foot. Keep in mind that a good outline will help you stay organized and do a better job.