How to Get Good Grades in College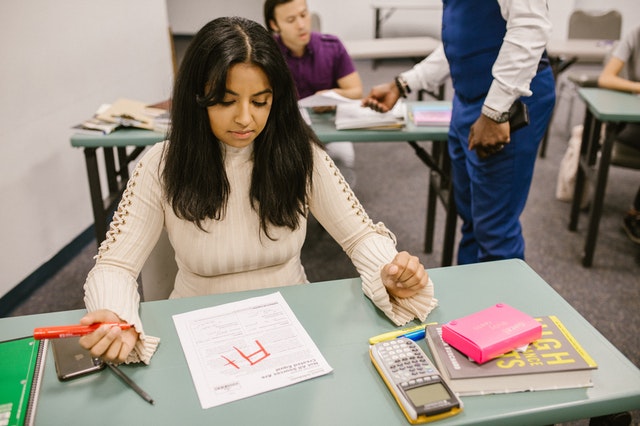 The outcome of your academic career depends largely on your grades. So, naturally, students are always thinking about how to get good grades in college. If you feel like you are giving it all but are still unable to get the grades that you want, here are 10 tips that can help you immensely.
How To Get Get Good Grades In College
The good news is that there are ways to get good grades in college. These 10 simple tips are all you need to follow to make sure that you build a strong college career:
Attend All Your Classes
If you are wondering about how to get good grades in college with much effort, the only way to do it is by attending your classes regularly. This defines the time that you spend on college work, keeps you updated on all the lessons and even makes assignments easier. Participating in the class and absorbing all the classroom material also makes the class interesting for you. The best part is that you can earn extra attendance points as well since most colleges have attendance policies.
Learn More About Your Professors
Getting good grades in college depends largely on understanding what is expected of you. Each professor has different expectations. Communicating with them is a great way to understand their system of managing and running classes. Get the class syllabus from your professor and make some effort to get to know them on a personal level. Most importantly, if you are struggling with a class, talking to your professor can help you tackle these issues at an early stage.
Become Organized
The most common advice that college professors have for the question, 'How to get high grades in college?' is to become more organized. Get a planner that helps you keep a check on the classes you need to attend, upcoming tests, and the assignment dates. Keep your course calendar handy at all times so that you never miss out on any important events or activities.
Time Management is Key
Juggling between classes, assignments, and, sometimes, work is not easy. Building your time management skills can help you more than you realize. Here are some ideas to manage your time well and get better grades in college:
Complete the harder tasks first so that you have enough time to tackle them.
Take breaks between work to stay refreshed.
Break bigger projects into smaller, simpler parts.
Prioritize the tasks that you set up for the day. Learn to say no to activities that take up your time unnecessarily.
Find time for yourself so that you are rejuvenated and ready for all challenges.
Take Notes
Just attending classes is not enough for getting good grades in college. You must also take notes. They are the best reference material for you when you sit down to study for tests and exams. They also ensure that you are actively listening in class. The advantage of active listening is that you can clarify any doubts that you may have immediately. Create your own structure to take notes and get all the important details in place for easier reference in the future.
Refer To Your Textbooks
All college professors assign textbooks to their students. They act as supplements to the daily lessons in the classroom. When you read the assigned material, make sure you go through all the details including case studies, exhibits, and tables. Highlight the critical portions of the text as you study for easy revision.
Learn the Rules of Writing
Writing is a big part of your college career. From essays to term papers, you need good writing skills to get better grades in college. Here are the rules of writing that will help you:
Make sure you understand all the requirements of the paper including the subject and formatting.
Start with a draft and get feedback if possible.
Rewrite and edit based on feedback.
Proofread before submitting to prevent grades from dropping.
Study Hard
If you want to know how to get good grades in college without much effort, the answer is quite simple. There are no shortcuts when it comes to your academic career. Break your study sessions into short periods of time and start early. Schedule a study time each day so that you get at least three hours of self-study for every hour you spend in the classroom. A great way to make this less of a chore and more fun is to find a study group.
Take Tests Seriously
Learning to be a good test taker is one of the best ways to get good grades. Seek help from professors to know what to expect in these tests. While taking tests, read the questions well and plan your answers carefully. Start writing with a good pace so that you have enough time to complete your paper. Lastly, if you have any doubt about the paper, do not be afraid to clarify it immediately.
Build Your Verbal Communication
In addition to writing papers, you also need to make detailed presentations as part of your college career. Work on your verbal skills and practice your presentations well before the due date to make sure that you get higher grades.
Why Getting Good Grades in College is Important
Now that you know how to make good grades in college, understand why they are important in order to stay focused and motivated:
They boost your confidence and help you stay motivated through your college years.
Grade Point Average or GPA is an important factor for admission into top universities for higher education.
Your chances of getting scholarships increase when you have better grades.
Future employers consider your grades a mark of responsibility and commitment towards your work.
Better grades help you get higher-paying jobs.
Can You Get Kicked Out of College For Bad Grades?
Unfortunately, yes. When a student is performing poorly consistently and has low grades, the college has the right to kick you out. However, this depends on the terms of the contractual relationship between the student and the school. One of the important terms is that when a student makes efforts to perform better, the school will support him or her with the necessary resources.
So, it is a good idea to figure out how to get over a bad grade in college and look ahead. One of the easiest ways to do that is to start with small steps towards improving your grades as mentioned above.
Can you retake college classes to get a better grade? Most colleges give you this option. Students fear that it may affect their GPA. However, it is important to note that your low grades as well as the better grades you get after retaking the class will be taken into consideration to calculate your GPA. So, it can only help you to speak to your professor about retaking a class that you are currently struggling with.
You can also get the best professional writing assistance for your college and term papers to improve your grades. Get in touch with us now to hire experts for any subject that you need help with.
Frequently Asked Questions
How can I improve my grades in college?
To improve your grades in college, you can start by attending classes regularly, taking detailed notes, and studying consistently. Also, prioritize your assignments, seek help when needed, and find a study group or a tutor to assist you.
What should I do if I am struggling with a course in college?
If you are struggling with a course in college, reach out to your professor, teaching assistant, or academic advisor. They can offer advice on how to improve your performance, suggest additional resources, or provide accommodations if you have a learning disability.