Choosing Researchable Law Dissertation Topics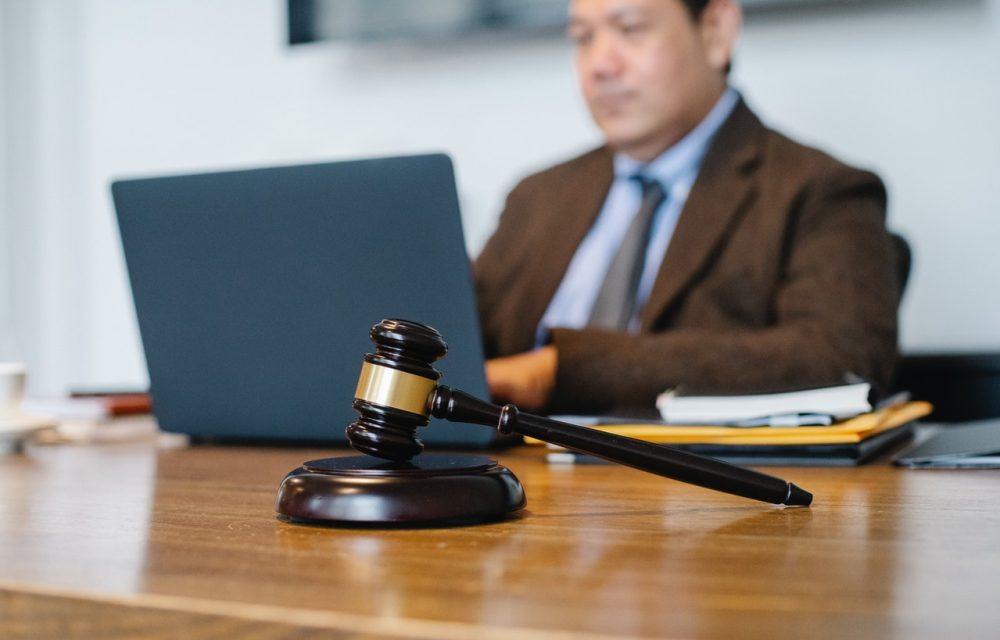 If you've got a dissertation in law to write, the first thing you're thinking is: what will your topic be? This first stage of law dissertation writing can be a confusing, utterly frustrating one – knowing what to write on is hard. Several aspects of the law are worth researching; how can you know which one is suitable for you? That's right; there are law dissertation topics that may not make a good paper for you.
If you're at sea concerning what topic to choose for your dissertation in law, this article is for you. In it, you'll find five effective ways you can choose a dissertation topic in law. Then, you can use our tips and ideas to choose a topic that'll make a great law research paper. If, after the tips, you're still unsure, that's okay; we've included at least 100 law dissertation topics you can choose from.
Effective Ways to Choose a Dissertation Topic in Law
Before we drop the topics, let's talk a little about how you can choose one yourself. Choosing a law dissertation topic starts with reminding yourself why you chose to study law in the first place. That will give you a good idea of what to write about, and you'll write a great paper. In addition to remembering your "why" for choosing law, here are other helpful tips for choosing a topic.
From your lecture notes to scholarly articles, read, read, and read. The more you know, the more questions you will have; those questions will serve as the basis of your research. Thus, do adequate research and consider how easy (or less challenging) it would be for you to work on the topic. You want to choose a relevant topic unique to the legal specialization and which you can advance on later.
Choose law dissertation topics directly relevant to your long-term law career goals. For example, if you're planning on going further than your level now, you want a topic that prepares you for it. It all still boils down to research; look for gaps in knowledge and use available resources to find how you can fill them.
This tip is one of the most important you'll find about choosing a dissertation topic in law. Writing a dissertation will take a lot of reading, more reading, and more writing. Interest in the dissertation topic will ensure the entire process doesn't feel like punishment, and you'll do full justice to it. Therefore, choosing a law dissertation topic you're interested in is imperative.
There are different aspects of law, including family, employment, immigration, and lots more; choose one. Each type of law is broken down into bits, also, so you'll need to be more specific. That means each type of law opens up a wide horizon for many dissertation topics. You might want to choose a specific topic that is not too broad so that you can offer sufficient information on it.
Law is constantly updated; thus, keeping up with recent amendments can help you choose a good law dissertation topic. Next, choose a topic by analyzing the impact and worth of some laws and if a little tweaking won't be too much.
Top Law Dissertation Topics Ideas for a Great Paper
Below are some interesting dissertation topics in law you can choose for your paper if you don't have one. These can serve as inspirations for your topic, or you can use them as a topic, but remember to do a little tweaking. We recommend a little modification because there's a good chance you'll find articles with these titles already. In addition, modifying the topic will ensure you don't risk plagiarizing dissertations that already have the same title.
Criminal Law Dissertation Topics
War on Terror: what are the global effects on criminal law?
A critical analysis of the POCSO Act
Contract law in a named developing country: a critical analysis
Female vs. male rape legislations: a comprehensive assessment of their differences
Lie detectors: how effective are they from the perspective of criminal justice?
Criminal cases and witnesses: the most reliable ways to protect witnesses against retaliation
Death penalty: its history and evolution
What are the challenges of recognizing the nature and dispersal of a crime?
Human rights and Sharia law: a critical analysis of their association
Confessions and ill-gotten evidence: are the laws governing them effectively balanced in British law?
Tort Law Dissertation Topics
The confused causation in the medical negligence reports
The illegality doctrine and negligence cases: analyzing the legal framework
Assessing the vicarious liability of local authorities
The rules governing the recovery of economic losses in tortious acts
The jurisprudence of England and Wales: a thorough investigation of its impacts
The duty of care to children: when does it become too far where tortious liability is concerned?
Accounting for policy considerations in tortious claims: is it necessary?
Reforming the law on nuisance in Wales and England: a necessity or option?
International Law Dissertation Topics
The take of precedence on hearings on International Human Rights Court cases
Internet legislation and digital laws: how does the future look?
War crimes: how efficiently do International Tribunals in dealing with war crimes
When is international intervention in trade permitted by law?
An international view on the gaps in human rights law that need to be addressed
Issues and remedies regarding the enforcement of international laws in a named developed country
How do civil liberties in international law impact public safety?
Where consumer protection stands in the Post-Brexit era
Rescue protection of refugees at sea: what are the international laws governing their human rights
LLM Business Law Dissertation Topics
How does commercial business law contribute to creating difficulties in obtaining a lease?
Breaching copyrights and trademark terms: a critical analysis of the accompanying punishment
Do business laws have any effect on commercial activities?
Commercial transactions and licensing: what roles do business laws play?
A review of the legal standing and protection of creditors under US business laws
Business reporting in the US: what are the socio-legal and ethical considerations?
A global perspective on Islamic business laws
What implications do data privacy laws have on business operations in the US?
Privacy Act: what are its implications for businesses with substantial stakeholder data?
Contract Law Dissertation Topics
The importance of small sole entrepreneurs understanding contract law
Analysis of the essentials of contract law in a changing global business environment
Legal decision-making: litigation or arbitration?
Contract law for small, medium, and large businesses: a detailed comparison
Interpretations of code and law in the digital age
The implementation of Labor Contract Law in China: challenges and proposed remedies
The State's roles in contract law: a critical analysis
Complexities in enforcement: verbal commitments and non-contractual relations
Dissertation Topics in Business Law
A thorough analysis of business laws that tackle corruption within firms
The effectiveness of commercial law in supporting transactions in commerce
Online vs. offline law enforcement: understanding the differences regarding copyright infringement
Issues and legal remedies in business partnerships
What needs to change in United States' commercial laws?
The role of business wills in translating business law
Pre-incorporation contracts
The efficacy of international commercial law programs as part of the college curriculum
The interpretation of the law of contract and its role in business transactions
Law Masters Dissertation Topics
Why is there a need for Gun Law?
Accessing abortion from the pro-choice and pro-life legal angles
Understanding white supremacy
The legality of marijuana for recreational and medicinal purposes: a good call?
The legal justification for Capital punishment
Black lives matter: the legal repercussions for death in custody
Employment laws and contracts
Legal aspects of social work employment
Disabled employees in the US: what are employment laws governing their rights?
Human Rights and Law Dissertation Topics
International human rights law protecting the social rights of immigrants
Social media apps: their role in spreading awareness about human rights
Violation of men's human rights in society
Implementing international rights policies: what obstacles do they face?
US human rights laws concerning ethics, religion, and life
What impacts does Coronavirus have on human rights?
Do prisoners have the right to vote in a democratic society, and should they be allowed to exercise it?
Human rights and same-sex marriage: examining the link
Family Law Dissertation Topics
How well do family law courses prepare lawyers for practical issues in Family Law?
The regard of the Alternative Dispute Resolution Continuum Model for children's contributions
Islamic inheritance issues: the solutions
An analysis of dementia, financial decisions, and forced separation in family law courts
Human rights laws in countries that enforce religious laws
The impact of culture on decision-making in family law courts
A review of LGBTQ marriages and divorce: Transgender marriages
The social consequences of divorce across religious cultures
Dissertation Topics on Environmental Law
Environmental law: framework, development, and implementation in environmental development
International environmental law components
How to strengthen national environmental laws against black markets of animal body parts in Asia
What role does international law play in conscious ecological restoration?
A contemporary expository essay on environmental crime and the law
The Paris Agreement's success on climate change
A cause and effect analysis of Brexit and the environment
Illegal fishing by China: how is it threatening the oceanic environment worldwide?
Immigration Law Dissertation Topics
International migration policies' impact on the academia
Britain's immigration policies: a critical analysis
Immigration laws governing H-1B visa application in the US
Analyzing the effect of British post-war immigration laws on racism
Migration patterns in Afghanistan: an in-depth study
US Immigration Law and Reform: the historical background
The impact of social, economic, and political structures on second-generation immigrants
How does immigration affect native wages' annual income: positively or negatively?
Conclusion
Now that you have over 100 dissertation law topics and ideas, you can choose one that interests you and start writing. Once again, choose a law topic you are well-grounded in to make for a convenient methodology and analysis. Then, whatever topic you choose, do your homework well; go in as deep as possible to dig out indisputable facts. That's how to write a great, distinction-worthy law dissertation. If, after choosing a topic, you need expert writers to help you complete the project, we are here for you. We are a team of professional writers who understand different topics and are always ready to help.
Frequently Asked Questions
What are some popular law dissertation topics?
Some popular law dissertation topics include international law, criminal law, and human rights law. Other popular law dissertation topics include intellectual property law, and environmental law.
How can I choose a suitable law dissertation topic?
To choose a suitable law dissertation topic, consider your research interests, the relevance and originality of the topic, and the availability of research materials. Then, consult with your supervisor or online writing services for guidance.