80+ Kinesiology Research Topics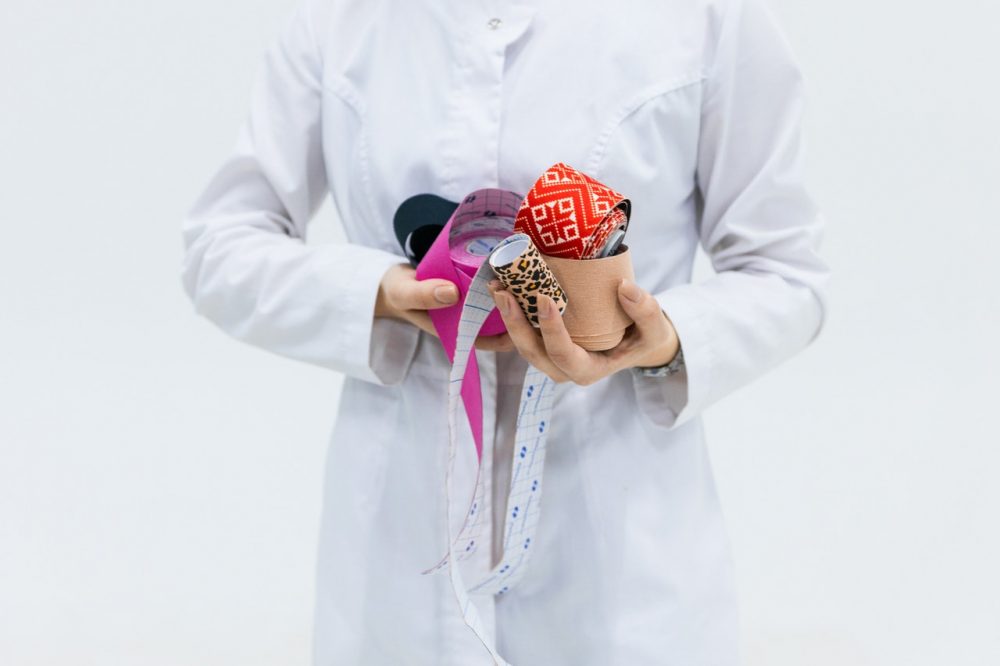 Are you searching for the most interesting kinesiology research topics? After all, the best grades you get on your next research paper significantly depend on the quality of the topic you manage to find. Your professor will want to read something interesting about your research.
Choosing the right topic will impress the examiner right from the start, and you might end up earning yourself some bonus points. These points can make a significant difference in the grades you will get. Here is a look at unique topics that you can use on your kinesiology research topics.
What Should You Write About In Your Kinesiology Paper?
Assuming that you are a kinesiology student majoring in human motion and movements, we are here to guide you on what you should write in your research paper. Note that kinesiology is in most cases applied in terms of rehabilitation after injury or surgery. The study aims to use motion tracking, electrophysiology, sports, and exercise to help both children and adults reach their healthy state of movement in their daily lives.
When writing your kinesiology paper, you should think of how physical activities affect human life both positively and negatively. You can also write about neuroplasticity. If you are not sure of the kinesiology argument topics you should use, then here is a list you can choose from to make your paper exceptional.
Controversial Topics an in Kinesiology
Do you want to sound like someone who understands kinesiology in detail? Get the best controversial topic ideas that will get your professor's attention and help improve your overall grades. They include:
What are the depression and suicide rates among the young athletes of the United States?
Research on sleep disorders due to physical exercise.
Who not everyone can afford exercise physiology advice?
Why exercise fanatics needs some physiology advice?
A look at the most controversial exercise physiology techniques.
What are the effects of physical activities on human cells?
How has the athlete's career changed in the past 50 years?
How did the Second World War impact sports regulations?
Hot Topics in Kinesiology
Want to write awesome kinesiology research paper ideas? Here are exciting research topics for kinesiology that you can check out and choose one that interests you the most.
A look at Kinesiology and what it does.
Why should athletes adapt to physical activities?
In what ways can physical activities be used to fight diseases?
What effect does physical activity have on neurons?
Arterial stiffness that is related to physical inactivity.
The health benefits of a whole-grain diet.
Dangerous sports rituals that have been banned worldwide.
A look at the history of Paralympics games.
Athlete Recovery Research Topics in Kinesiology
Are you searching for excellent athlete recovery research topics for your kinesiology paper? Here is a look at the top kinesiology research paper topics you can use.
What are the similarities and differences between methods of assessment of heart rates?
Describe the effects of the Ayurvedic drug on people recovering from injuries caused by physical activities.
What are the positive and negative effects of caffeine on athletic performance?
Is physical activity recommended for people who have heart disease?
What is the diagnosis and rehabilitation after getting anterior circulate ligament injury?
The best way to treat localization and mechanism trauma among the young female gymnasts.
Treatment approach for kids and teenagers injured during physical activities.
The role played by protective sports gear.
Anatomical Kinesiology Topics
If you are searching for great anatomical topics that will impress your professor, prioritize thorough research. But to make your course easy, here are unique topics to use
A look at motor teaching in Kinesiology.
Choose a muscle and analyze the anatomy.
What is motor learning in kinesiology?
An in-depth look at the synergies of muscles.
A look at the biometrics of intervertebral joints.
What is the gait pattern change that takes place during human life?
Men vs. Women who are more likely to get sports injuries?
The importance of warming out before any physical activities.
Current Kinesiology Topics
Keeping up with the trends is essential, and here is a look at the best current kinesiology essay topics you can try out in your thesis.
What are the best ways to monitor the onset of fatigue?
The benefits of using wearable are excellent when doing physical activities.
A look at hydrating testing and its benefits.
Discuss the significant difference between Universal California biometrics laboratory (UCBL) and insoles Research on the most crucial challenge in biometrics
How can we use technology to ensure that we stay physically fit?
Is using technology to ensure you are physically fit important?
The negative impact of smartwatches and physical activities.
How to use technology to ensure that your basketball team is fit.
Popular Research Topics in Kinesiology
The other way to ensure you stand out in exams is by writing quality research topics for kinesiology. Here is a look at the topic ideas you can embrace.
Ways that physiology helps in compacting obesity.
What are the links between physical activities and belly fats?
Can physical activities be used for heart rehabilitation?
Can work out help in curing diabetes?
How does the body adapt to challenging physical activities?
Is yoga a form of physical exercise?
What are the best and effective ways to manage competitive pressures among sports players?
How do physical activities help in developing student memories?
Interesting Research Topics for Kinesiology
Our proficient writers and editors have compiled a list of the most exciting research topics for Kinesiology. They include:
The tech used in your body composite testing.
A look at the elevation training.
What is the maximum aerobic speed?
Effects of nutrition on physical activities.
What is the concept of neuroplasticity?
How does workout help in reducing depression?
Ways of increasing speed among tennis players.
What is the structure of the attack on soccer players?
Sports-Related Kinesiology Topics
Select one of our simple sports kinesiology research papers highlighted below if you want to write about sports-related topics. You can be confident that these topics will guarantee passing exams.
How can wearing the wrong shoe damage the athlete?
A look at Usain Bolt's unique story.
What are the effects of practicing sports on people with various heart conditions?
Compare the sport traumas among the preschoolers and teenagers
What is the effectiveness of the elastic therapeutic tape with shoulder trauma?
Statistics of injuries in basketball and the ways you can prevent them.
How players exercise helps to train goalkeepers in soccer.
A look at the history of soccer development in China.
Dance Kinesiology Research Paper Topics
Writing about dance kinesiology is fulfilling. But at times, you might experience challenges choosing specific topics in dance kinesiology. If so, here is a look at some of the best dance kinesiology topics.
The kinesiology of salsa.
What are the peculiarities of hip-hop motions?
The theory and the manner of dance kinesiology.
What is the foundation used in creating dance ability?
What are the basics of dance for grownups with disabilities?
Can dancing affect your overall well-being?
How does training kids to dance from a young age affect their muscles?
How does dancing affect the blood flow?
Easy Kinesiology Thesis Topics
At times, easy topics that are well-researched will give you the best grades. Here is a look at some of the easy kinesiology thesis topics you can write about:
What are the best sources for education in the field of Kinesiology?
Methods and techniques that measure muscle stiffness.
A review of different kinds of flexibility training.
What is the proportion of muscles active during gait?
Why do scientists and coaches need to work together?
The sociological approach used in the formation of sports leaders.
Health and nutrition in athletes.
What are the dangers of sprains?
Pediatric Kinesiology Research Topics
Physical activities are crucial for the health and development of children. Make sure you choose exciting topics for pediatrics kinesiology to make your paper fascinating. Some include:
Does the school policy influence the physical activities motivation in children?
What can the United States learn from other countries about motivating children's physical activity?
Ways that the disposition factors and situational factors generate physical activity motivation?
What is the health effect of physical activities in 3-5-year-old kids?
How do physical activities in children track later into their adult life?
How can exercise help children develop and sustain their mental well-being?
Does lack of physical activity lead to any condition during their adolescent and adult life?
The negative impact of intense bodybuilding in kids.
Get Kinesiology Paper Writing Help
When it comes to your kinesiology research paper topics, thesis, or dissertation, you should never compromise on quality. The quality of the research paper you write is dependent on how you handle the task. Getting kinesiology paper writing help from experts like us assures the best results.
Seeking assistance with your kinesiology thesis? Look no further! Our professional writing service is here to help. If you're wondering, 'Can someone write my thesis for me?' – the answer is yes! Our experienced writers specialize in kinesiology research topics and can provide the support you need. Focus on your studies while we craft a high-quality thesis tailored to your requirements. Contact us today to boost your chances of thesis success.
Frequently Asked Questions
What are some popular research topics in kinesiology?
Popular research topics in kinesiology include exercise physiology, sports psychology, biomechanics, motor control, and injury prevention. Other potential research areas include exercise and aging, rehabilitation, and physical therapy.
How do I choose a kinesiology research topic?
Choose a kinesiology research topic based on your interests, expertise, and relevance to current trends. Also, look for gaps in the existing literature and identify potential research questions or hypotheses and consult with your advisor or peers for guidance and feedback.