Top 80 Biochemistry Research Topics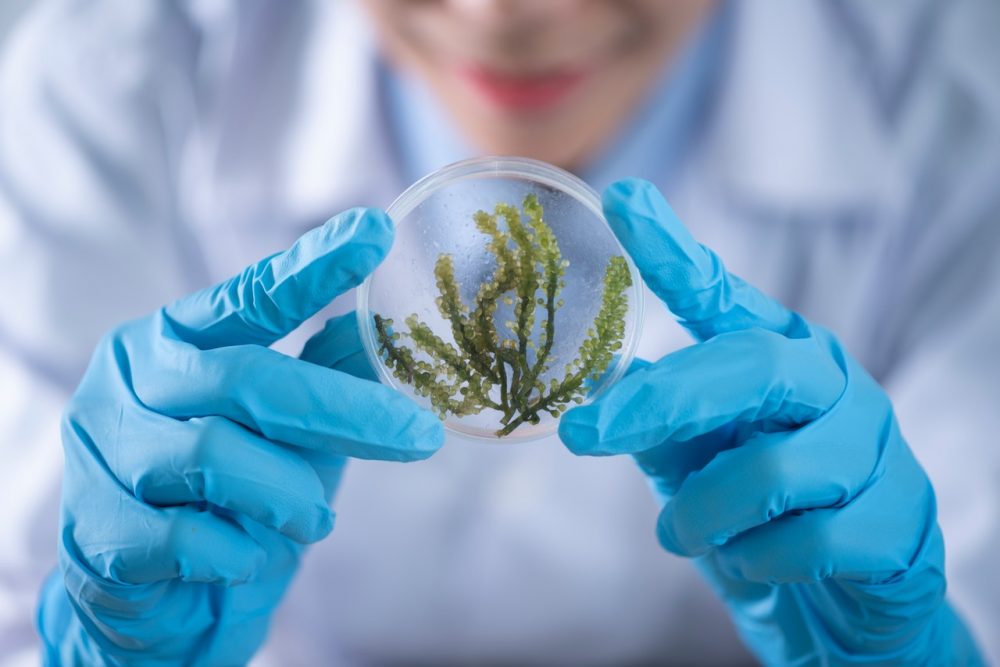 Biochemistry is simply the study of life. Enrolling in a biochemistry course requires you to extensively study the biological and chemical functions of living organisms, which equips you with the best biochemistry research topic ideas as you progress with your study. But again, all this is not a walk in the park.
Are you a student looking forward to writing a research paper that your examiners or teachers would be happy to read and award you an excellent score? We've shared the biochemistry research topics list across various subjects in this article to help you know what the best topics look like. Be sure to go through this piece in its entirety.
Biochemistry Research for Students (Preparation and Ideas)
In most universities, a senior biochemistry research project is a must before you complete your biochemistry coursework. But that's not all. At various points of your study, whether studying pure biochemistry or related courses like molecular biology, examiners will require you to write a biochemistry research essay, term paper, or thesis.
To show you are focused on your studies and understand biochemistry better, come up with interesting biochemistry topics, and structure your work perfectly. A biochemistry research paper should capture the examiner's interest and allow you to prove the content extensively. Ensure the topic is also manageable and compliant with your research environment.
With that, you will get things done in the nick of time without compromising on the quality of your work. No examiner will have a problem with a research essay, assignment, or dissertation that has sense and follows the academic rules. In fact, well-proposed biochemistry research ideas attract lots of funding, and you might be lucky to have a breakthrough in your early career.
Most of the biochemistry topics for research ideas revolve around:
Structure and functioning of various body cells.
Biochemical reactions in humans and plants.
Heredity in living organisms.
Pharmacology and pharmacognosy.
DNA, RNA, and proteins in plants and animals.
Molecular nature of all the bio-molecules.
Micro-organisms.
Enzymes, bioenergetics and thermodynamics.
Interesting Topics in Biochemistry
Many students struggle to think of interesting topics for their courses, and that's not exceptional in biochemistry. You'll notice that most of the topics' interests depend on what a student is passionate about. Here are some interesting biochemistry topics to check out:
Understanding the role of microbial itaconic acid production during fungi synthesis.
Membrane biology and ion transport process in the innate immune response.
Inhibition of sprouty2 in periodontal ligament cells and their extensive biological effects.
Peptide and protein structure in membranes: what role do they play in cell membrane formation?
Understanding the evolution of microbial infections and related effects in the existing surroundings.
The role of B cell receptors in infections and vaccine production.
Human health and bacteriophages of different kinds: How the two correlate.
AN analysis of biofilm formation: From therapeutics to molecular mechanisms, and everything in between.
Close comparison and analysis of nucleic acids (DNA and RNA) in mice and humans.
Understanding the relationship between NDR1/2 and mob-based proteins in cell cycle damage signaling.
Biochemistry Topics for Presentation
If you have an incoming presentation, you must pick your topics carefully. Presentations can be a challenge at times. While some individuals in the audience might not have extensive knowledge of the subject, you must have a detailed understanding of your topic to score better. Here are some of the best biochemistry presentation topics:
A stepwise understanding of the human immune system and the role played in cell regeneration during an infection.
A deep analysis of different plant pathologies with a focus on phytochemicals present and their roles.
A look at the biochemical process that leads to apoptosis in patients with stage IV breast cancer.
Understanding the close relationship in terms of practice in biochemistry and pathological psychiatry.
Understanding different types of polymorphism and how they affect the DNA of human beings.
How hormone formation in children is dependent on the environment and child's health condition.
The role of human cloning in the production and consumption of various types of vaccines.
The relationship between human molecular adaptation and diet: Does diet play a role?
Understanding how biological processes are dependent on the functioning of the human central nervous system.
Comparison of mice and human circulatory system: Functioning, susceptibility, capacity, and features.
Hot Topics in Biochemistry
Biochemistry has a vast range of hot topics to explore. Since you might not have the chance to write about everything concerning the course, our suggestions narrow your search efforts. Take a look at some of the hot topics in biochemistry below:
How professional breast cancer detection and screening is changing the lives of university students.
The revolution of tissue clearing techniques for optical microscopy as witnessed for the past five years.
Clinical features of acute copper sulfate poisoning and role of biochemistry in management interventions.
The role of malt in various beer quality and effects on beer stability: Industrial biochemistry of beer making.
Solid and liquid-state fermentation in the production of biochemical supplements for human and animal consumption.
Controlled mixed fermentation as witnessed in pharmaceutical product making over the years and the new normal.
The roles of polyphosphate on the virulence of Erwina caratovora bacteria in a range of plants.
An extensive comparison of the significant aspects of biochemical studies at the college and university level in the last half-century.
Analysis of molecular genetics and its close relationship with muscular dystrophy in men and women.
Supporting evidence on children's growth and development in countries using genetically modified organisms feeding products.
Project Topics for Biochemistry
Would you like to write a project topic on biochemistry that might change the world? Then you need to work on something that excites and allows you to develop a deep interest in your course. Project topics in biochemistry are not complicated, provided you are willing to challenge yourself and learn. Here are some of them for inspiration.
Breast cancer and obesity in women of younger age; the clinical analysis from a biochemistry perspective.
Understanding biochemistry of biomolecules and amino acids and their clinical application in drugs and supplement making.
The future of artificial intelligence and its relevance to biochemistry: The gradual changes witnessed over the last four years.
Understanding stability of 81 analytes in human blood, serum, and plasma during diagnosis in clinical biochemistry set up.
History of clinical biochemistry and why it matters to modern human medicine.
Transforming the liver function tests with new biochemistry diagnostic simple tools; how to make things result-oriented
The role of clinical biochemistry in helping us understand the human immune system.
Understanding and redefining the role of the human bones: How biochemistry transforms the narrative on human bones predisposition.
A detailed clinical biochemistry analysis during pregnancy: tests associated with pregnancies and early child development.
The rise of clinical biochemistry in the present times, from introductory chemistry of life to foundation on infections and disease interventions.
Biochemistry Research Topics for Undergraduates
Choosing an ideal biochemistry research topic as an undergraduate student taking biochemistry at the college or university level can be a complex process for you. We have ten topics that you can choose to base your research on. Let's take a look at the best biochemistry research topics for undergraduates' topics:
Microbial food spoilage, resulting disorders, and the best biochemistry control approach to leverage.
Comparative examination of serum calcium level among males using biochemistry testing techniques.
Phytochemical analysis of specific tomato products available in the market for public health safety.
The oxidative stress status of mice fed on oil bean seed meal and show the same applies to biochemical processes in humans.
How biochemical production of top-quality bar soaps compares with most detergents you see in the market today.
What are the health dangers associated with lead in water consumed in most universities?
Critical analysis of Pterocarpus mildbreadii (oha) seed: A detailed phytochemical review.
How to use biochemistry synthesis pathways to create a compound that prevents reactions from taking place.
Evaluation of bacteria components produced using pure starter culture in a biochemistry culture laboratory setup.
What's the bacteriological quality of meat products in most butcheries in town?
MCAT Biochemistry Topics
You must always take your Medical College Admission Test seriously if you want to get a chance to join your favorite medical school. The test gives you a chance to show that you're ready to handle the program and maintain an excellent performance throughout. Since you're looking to get admission, here are the best MCAT biochemistry topics you might want to consider:
Application of mathematical concepts and techniques in biochemistry and their role in general medicine.
How catabolic and anabolic enzyme reactions contribute to cell functionality: Data-based enzymatic reasoning and graphical representations.
Chemical and physical foundations of biological systems that help us appreciate human anatomy.
How critical analysis and reasoning skills acquired in biochemistry play a significant role in medical schools.
How multiple biosynthetic pathways like the citric acid cycle and glycolysis influence human health and functionality?
A look at the psychological, social, and biological foundations of behaviors in relation to human biomolecules.
Understanding the biochemical basis of human psychology.
Critical analysis of biochemistry study areas and how they transform medicine.
Understanding the relationship between Omega-3 fatty acids and blood glucose levels in adults.
How fruits and vegetables regulate blood sugar in patients with diabetes: Biochemical pathways and mechanisms.
Popular Biochemistry Research Paper Topics
As a student pursuing biochemistry, you should be aware of some topics to expect during your program. Luckily, a lot is happening in the biochemistry field, giving you a chance to explore the subject even better. Take your time and go through these popular biochemistry research paper topics we have suggested below.
How does chemical energy flow in human cells during metabolism?
Understanding the primary chemical processes and their close relationship to the functionality of living organisms.
How biotechnology and molecular biochemistry continues to transform genetics and botany in the modern world.
How has the Coronavirus impacted the study and application of biochemistry for the last one year?
How common bleaching agents react with human skin and biochemistry interventions that solve the matter once and for all.
How do laboratory and medical-based practical experiments help undergraduate students understand biochemistry better?
How can factories leverage biochemistry and help achieve the goal of clean energy in cities and congested towns?
What biochemical activities are involved in drug production and testing? Pharmaceutical quality assurance and control
Discussing and analyzing the chemical properties of carbohydrates in energy formulation.
What factors necessitate fatty acids beta-oxidation? Fatty acids as super fuel in the human bodies functioning.
Current Biochemistry Topics
There's no better way to show that you're a sharp and informed student than knowing what's happening in the biochemistry academic and practical world. Knowing current biochemistry topics is one way to showcase your awareness. We have compiled this list to help you create a top-quality research paper. Here we go!
How do hydrocarbons in amino acids impact biochemical reactions when the human body gets subjected to medication?
Why biochemistry research is promising when it comes to developing the best methods of initiating new medications to patients.
Understanding the covid-19 vaccines chemical properties and reactions in adult men and women.
Explaining various reactions to vaccines in the trial stage and how biochemistry has helped achieve the desired vaccines effectiveness.
What are the roles of biochemically developed rotavirus vaccines in acute gastroenteritis among infants?
How to best preserve plant extracts meant for experiments in biochemistry? Plant biochemistry and biotechnology research.
The relationship between different types of brain cancer with radiation exposure and genetics.
Understanding measles among infants and the most effective biochemistry based vaccine remedy
The role of biochemistry in governing cell motility during various stages of development.
The role of microscopy, scanning, and serum medical examinations in biochemistry.
Get Biochemistry Writing Help
Are you confused about the best biochemistry project topics to work on? The above topics are an ideal starting point. But completing your assignment with the huge workload that comes with biochemistry is a significant problem. Worry not because you can now get biochemistry writing help from us.
Whether it is on pharmacology, chemical biology, biotechnology, molecular genetics, molecular biology, microbiology, chemistry, or related disciplines of biochemistry, you can depend on us. Our biochemistry assignments help online assure top-quality biochemistry papers. Get in touch with us today and enjoy:
Quality papers that attract the highest grades possible.
Many years of writing biochemistry assignments online.
Assignments that are professionally written.
Quality work on any nature of the topic.
On-time assignment delivery.
Ready to get biochemistry research assignment help and score better grades? Go ahead and initiate a conversation with our dissertation consultants today. We're prepared for all biochemistry paper topics!
Frequently Asked Questions
How can I prepare for a biochemistry research project?
To prepare for a biochemistry research project, you should start by developing an understanding of the relevant biological and chemical functions of living organisms. You should also ensure that your research topic is manageable and compliant with your research environment.
How can I ensure my biochemistry research paper is successful?
To make your biochemistry research paper successful, choose an engaging topic and structure your work properly. Be sure to follow academic rules and guidelines, provide ample evidence to support your arguments, do thorough research, and pay attention to detail.