45 Biomedical Research Topics for You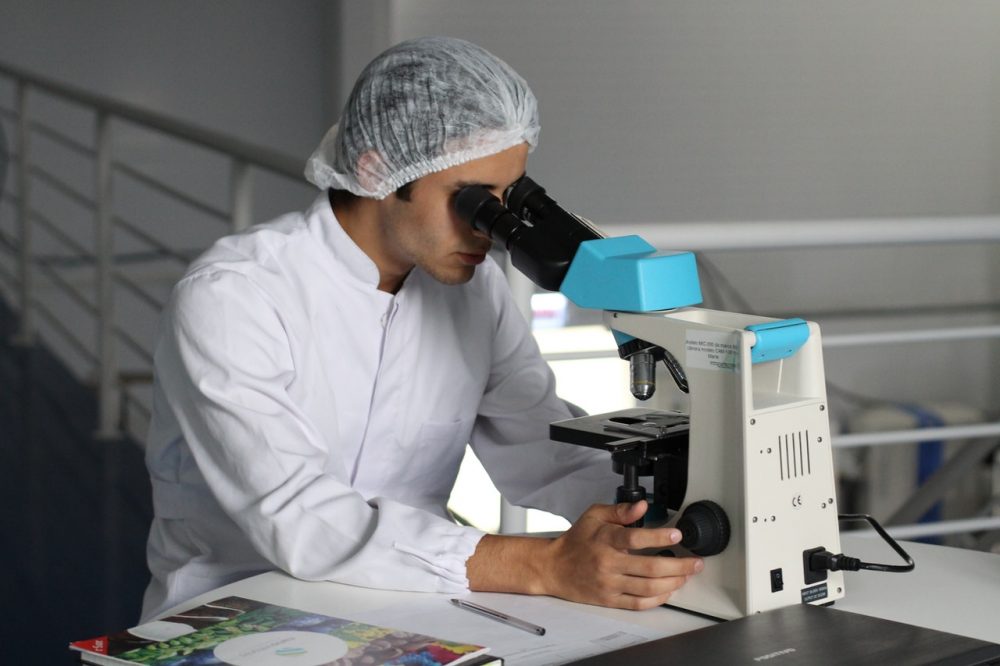 Although choosing relevant biomedical research topics is often an arduous task for many, it shouldn't be for you. You no longer have to worry as we have provided you with a list of topics in biomedical science in this write-up.
Biomedical research is a broad aspect of science, and it is still evolving. This aspect of science involves a variety of ways to prevent and treat diseases that lead to illness and death in people.
This article contains 45 biomedical topics. The topics were carefully selected to guide you in choosing the right topics. They can be used for presentations, seminars, or research purposes, as the case may be.
So, suppose you need topics in biomedical ethics for papers or biomedical thesis topics for various purposes. In that case, you absolutely have to keep reading! Are you ready to see our list of biomedical topics? Then, let's roll.
Biomedical Engineering Research Topics
Biomedical engineering is the branch of engineering that deals with providing solutions to problems in medicine and biology. Biomedical engineering research is an advanced area of research. Are you considering taking up research in this direction?
Research topics in this area cannot just be coined while eating pizza. It takes a lot of hard work to think out something meaningful. However, we have made a list for you! Here is a list of biomedical engineering topics!
How to apply deep learning in biomedical engineering
Bionics: the latest discoveries and applications
The techniques of genetic engineering
The relevance of medical engineering today
How environmental engineering has affected the world
Biomedical Ethics Topics
There are ethical issues surrounding healthcare delivery, research, biotechnology, and medicine. Biomedical Ethics is fundamental to successful practice experience and is addressed by various disciplines. If you want to research this area, then you do not have to look for topics. Here's a list of biomedical ethics for paper that you can choose from:
The fundamentals of a physician-patient relationship
How to handle disability issues as a health care sector
Resource allocation and distribution
All you need to know about coercion, consent, and or vulnerability
Ethical treatment of subjects or animals in clinical trials
Relevant Biomedical Topics
Topics in Biomedical science are numerous, but not all are relevant today. Since biomedical science is constantly evolving, newer topics are coming up. If you desire in your topic selection, read on. Here is a list of relevant biomedical topics just for you!
The replacement of gene therapy by gene editing
Revolution of vaccine development by synthetic biology
Introduction of artificial blood – the impact on the health sector
Ten things know about artificial womb
Transplanted reproductive organs and transgender birth
Biomedical Science Topics
Biomedical science is the aspect of scientific studies that focuses on applying biology and chemistry to health care. This field of science has a broad range of disciplines. If you intend to do research in this field, look at this list of research topics in biomedical science.
The role of biomechanics in health care delivery
Importance of biomaterials and regeneration engineering
The application of cell and molecular engineering to medicine
The evolution of medical instrumentation and devices
Neural engineering- the latest discoveries
Seminar Topics for Biomedical Instrumentation
Biomedical science is constantly making progress, especially in the aspect of biomedical instrumentation. This makes it worthy of a seminar presentation in schools where it is taught. However, choosing a biomedical research topic for a biomedical instrumentation seminar may not come easy. This is why we have collated five brilliant topics for biomedical instrumentation just for you. They include:
Microelectrode in neuro-transplants
Hyperbaric chamber for oxygen therapy
How concentric ring electrodes can be used to manage epilepsy
How electromagnetic interference makes cochlear implants work
Neuroprosthetics Management using Brain-computer interfaces (BCI)
Biomedical Engineering Topics for Presentation
One of the interesting aspects of biomedical science in biomedical engineering. It is the backbone that gives the biomedical science structure. Are you interested in making presentations about biomedical engineering topics? Or do you need biomedical engineering topics for paper? Get started here! We have compiled a list of biomedical engineering topics for you. Here they are:
In-the-ear device to control stuttering: the basis of its operation
How to implement the magnetic navigated catheterization
Semiconductor-cell interfaces: the rudiments of its application
The benefits of tissue engineering of muscle
The benefits of sensitive artificial skin for prosthetic arms
Hot Topics in Biomedical Research
Biomedical research is fun because it is often relatable. As interesting as it seems, choosing a topic for research doesn't come easy at all. Yet, there are also a lot of trending events around biomedical topics. To simplify your selection process, we have written out a few of them here.
Here are some hot biomedical research topics below.
What is immunology, and what is the relevance today?
Regenerative medicine- definition, importance, and application
Myths about antibiotic resistance
Vaccine development for COVID-19
Infectious diseases now and before
Biomedical Research Topics
Biomedical research is an extensive process. It requires a lot of time, dedication, and resources. Getting a topic shouldn't be added to that list. There are biomedical thesis topics and research topics in biomedical science for you here:
Air pollution- sources, impact, and prevention
Covid-19 vaccination- the effect on life expectancy
Hyper insomnia- what is responsible?
Alzheimer's disease- newer treatment approaches
Introduction of MRI compatible infusion pump
Biomedical Nanotechnology Topics
Biomedical research topics and areas now include nanotechnology. Nanotechnology has extended its tentacles to medicine and has been used to treat cancer successfully. This makes it a good research area. It is good for seminar presentations. Here are some biomedical nanotechnology topics below.
The uses of functional particles and nanomaterials
Nanoparticles based drug delivery system
The incorporation of nanoporous membranes into biomedical devices
Nanostructured materials for biological sensing
Nanocrystals- imaging, transportation, and toxicity features
Conclusion
Seeking professional assistance to write your biomedical research or thesis? Look no further! At our reputable writing service, our experienced writers specialize in providing tailored support for the complexities of biomedical research. When you say, "do my thesis for me" we're here to guide you through formulating research questions, conducting literature reviews, and analyzing data sets. Entrust the writing process to our experts while you focus on exploring the frontiers of biomedical research. Contact us today for a meticulously crafted thesis that enhances your chances of success.
We believe you have been thoroughly equipped with a list of biomedical topics. This way, you wouldn't have to go through the stress of choosing a topic for research, seminars, or other educational purposes. Now that you have the topics at your fingertips make your choice and enjoy!
Frequently Asked Questions
Why is it important to choose relevant biomedical research topics?
Choosing relevant biomedical research topics is important because it helps ensure that the research conducted will have an impact on healthcare and medicine.
Why is biomedical research important?
Biomedical research is essential for advancing our understanding of human health and disease, discovering new treatments, and improving patient outcomes. It plays a critical role in promoting public health and advancing medical science.